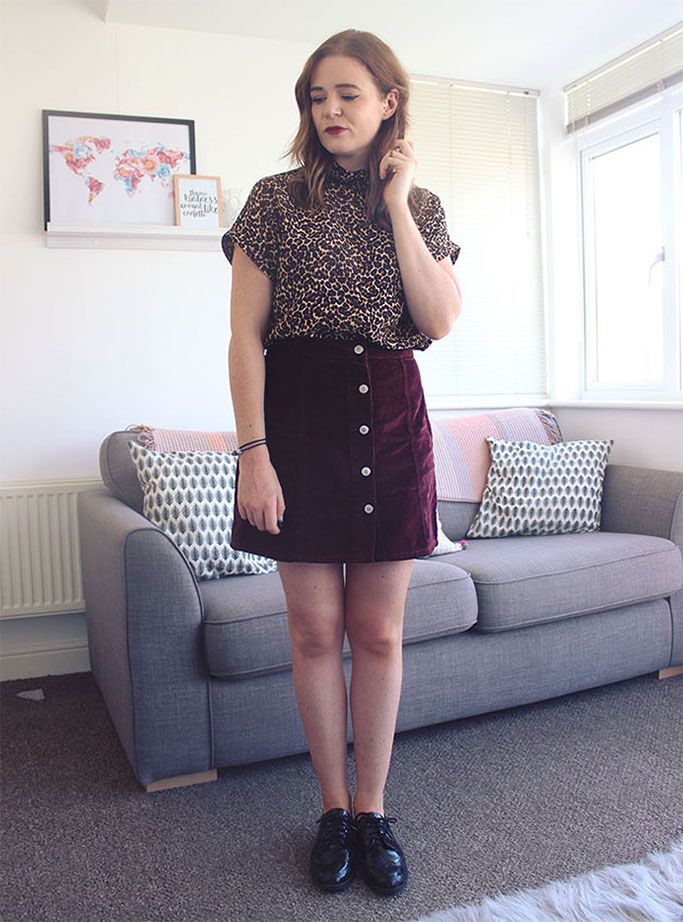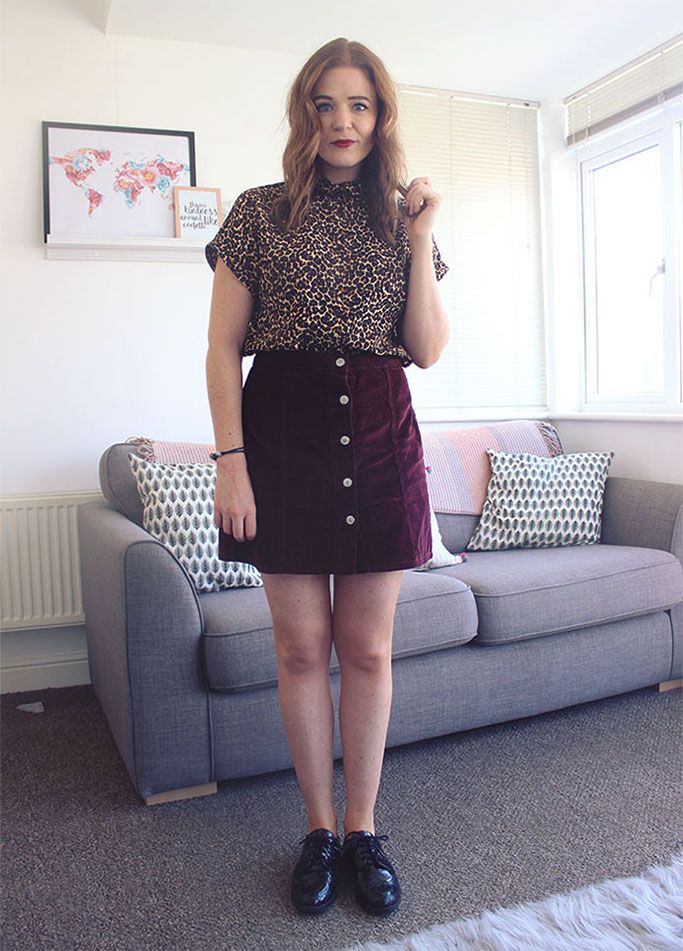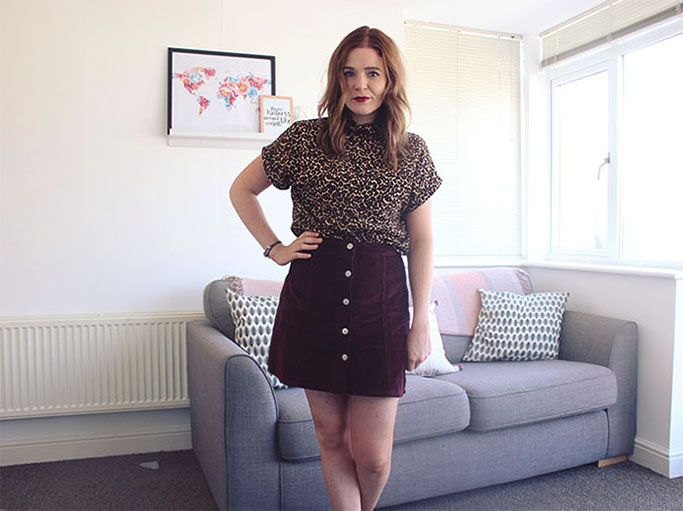 Skirt £8
Shirt £5
Brogues £8
So another "All Primark ur'thing" outfit. I actually bought this leopard print shirt a while back in an attempt to channel Olly Alexander whilst watching Years & Years. Turns out I actually quite like a loud print.
If you're a fan of the skirt there's a tonne of them in Primark in a multitude of colours, there's also a load of cord pinafores which I'm liking rather a lot. I seem to be drawn to all the 70s style browns, oranges and reds at the moment and have a slight obsession with pinning anything that looks remotely from that era on Pinterest.
This is going to be quite a speedy post as First Dates has just started. I love the concept but as a clumsy person and messy eater it's something I'd be so useless at, i'd end up spilling food everywhere and I think Prosecco is gross - no idea why it seems to be the drink of choice for most of the female population at the moment.
Speaking of alcohol (or lack of), I attempted to go Out Out on Saturday to celebrate my birthday but stuck to diet coke. Realisation hit I'm wayyy too old for those sorts of shenanigans nowadays, the ratio of males to females was 80/20 and the boymen were all standing around in circles, supping bottles of Peroni, eyeing up their pray, and then sending a willing friend to "wingman" for them with a carefully crafted line like "What do you reckon t'ma mate 'e finks yur well fit." It was all a little uncomfortable and I was happy to be home early!