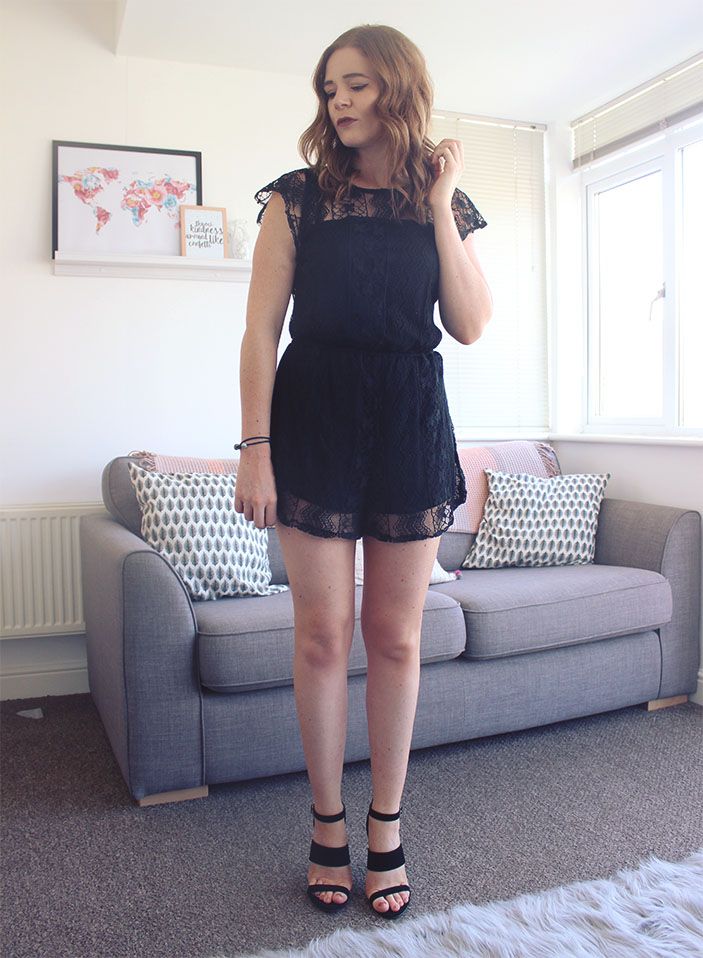 Playsuit: £12
Shoes: £8
Alas I can't link any of these as they were gems found in Primark, but I've found some similar lace playsuits so they're linked below for your perusal.
I originally bought this for "Out Out" drinks on Saturday, but I've since decided to cut back on my alcohol consumption and I'm now planning on eating my weight in Mexican food. Either/or, this playsuit is perfect as it's super stretchy around the stomach area so it welcomes the inevitable carb bloat - no more unbuttoning jeans in public for me!
In other news, today I went to the gym. Then the gym man came and tinkered with the air con next to me, then it blew very cold. I got paranoid that it was tinkered with because I looked gross and clammy. I left shortly afterwards. One day I'll be one of those extra confident gym go-ers that don't rush home to do ab exercises in fear of looking silly.....one day.