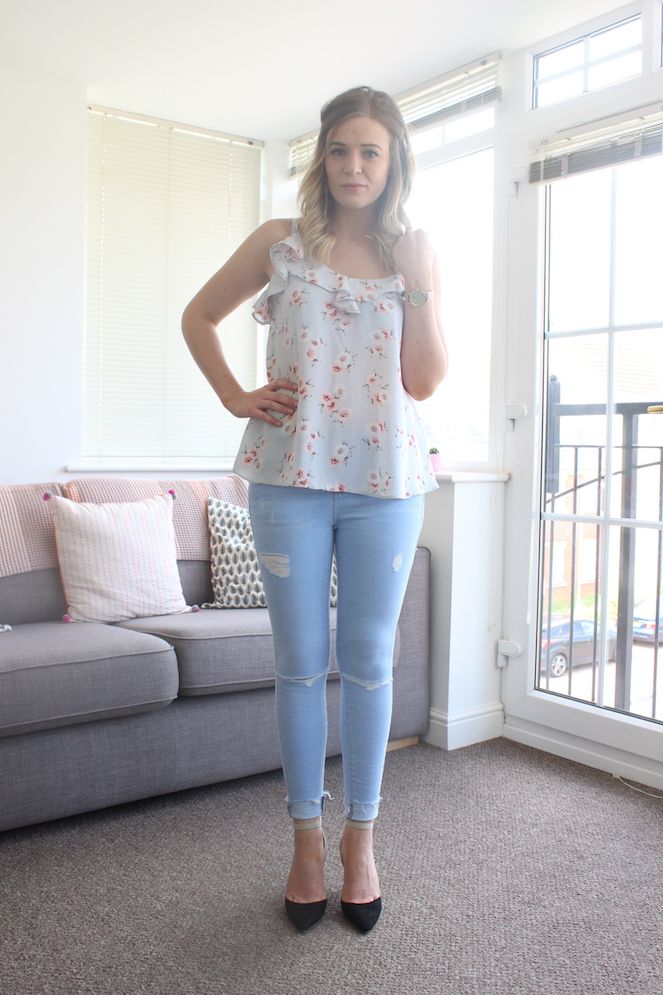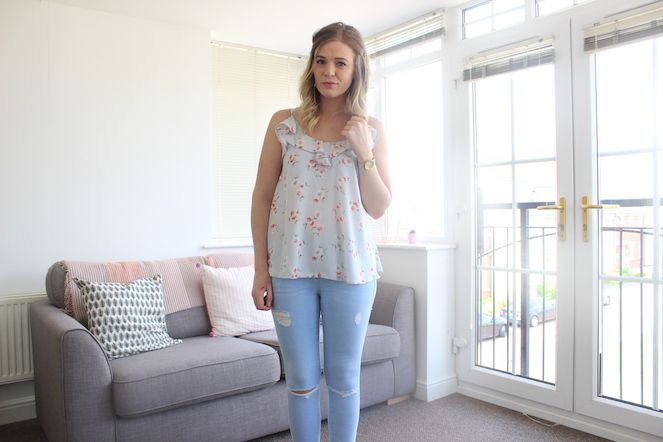 Top: Primark (
Similar
)
Jeans: River Island (
Similar
)
Heels: Newlook (
Similar
)
Watch:
Kate Spade
Apologies for these photos looking a little washed out, I'm not entirely sure what happened to my camera lens! I actually invested in one of those compact interchangeable lens cameras a while back so might try that out for my next outfit post. Or if I can rope someone into taking some snaps for me they might look even better!
This is a pretty standard outfit for me at the moment, as I said in my previous video I got a bit obsessed with pinning photos of city girls abroad looking all smart casual glam in jeans and heels. A look I've tried copy with an added air of awkwardness and a weird knuckle hand that doesn't seem to know what it's doing...I'm still pinning away for inspiration though (
imeloweez
if you want to have a peek), as in the retail world, summer seems to be coming to an end so it's a good idea to know what's
coming in autumn/fall
for fashion.
Ripped jeans
are a first for me as well and they're definitely something that can be used to transition into the more gloomy weather we're bound to see next month. Although I still can't quite master putting them on properly. Plus these one's are pretty tight so I have to do that un gracefull jumping into them technique.
In other non outfit news I don't have a lot! I got a new car the other week which is all shiny and coral, I've drank way too much Monster, played a lot of squash, and listened to a lot of Dancehall.