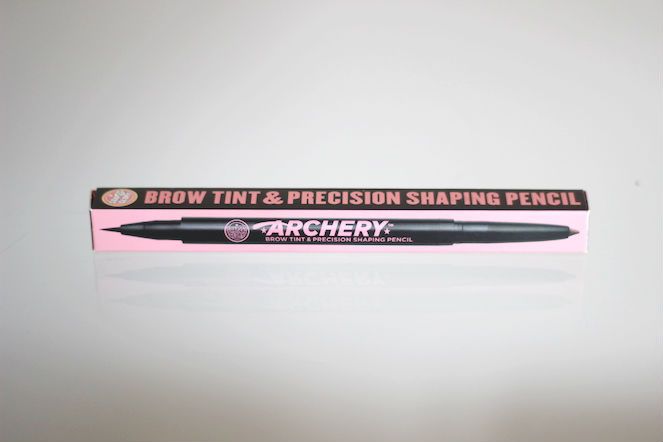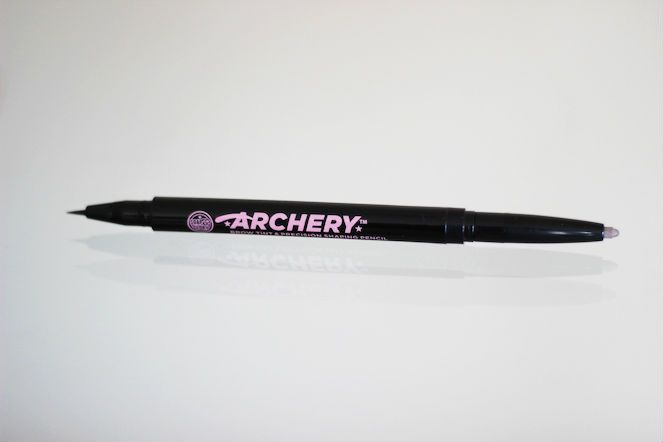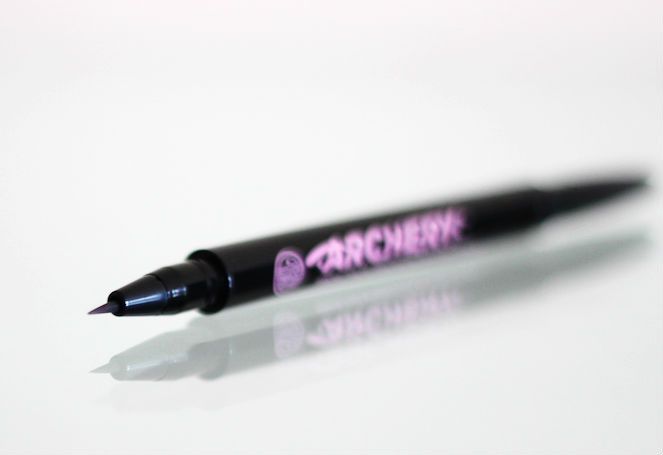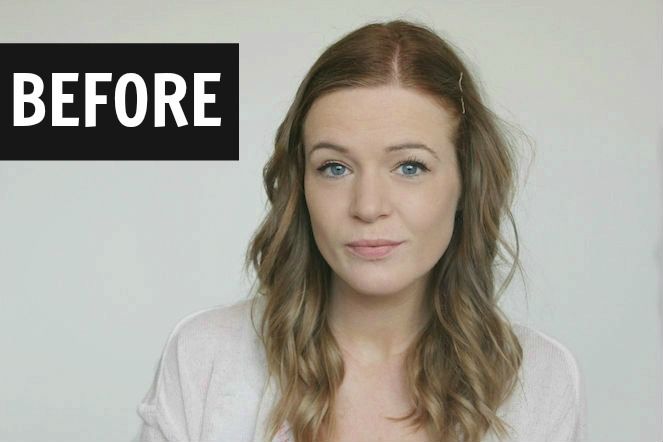 I bought the Soap & Glory Archery Tint and Pencil after a tonne of bloggers and
Tanesha
had raved about it - although in Tanesha's defence she uses the other one without the pen end. I'd recently
dyed my hair brown
and thought I needed something a bit more dramatic than my usual brush and powder to darken my eyebrows, as for the first time in my life they were lighter than my hair.
The product has two ends, one is just like a pen, the other is supposedly like a pencil but it crumbles WAY more. You're supposed to use the pen to mimic fine hairs and make your brows look natural, then fill them in with the pencil to get wonderful Cara Delevingne esque eye brows.
Does it work? In my opinion no. I just can't seem to make my brows look natural at all with this. It might be because I'm way too heavy handed but even after using the pen I look like I've used a sharpie to draw them in. Then when I attempt to rectify the situation with the pencil it crumbles all over the shop and smears on my lovely white dressing table, or the carpet, or the bed, or the walls.
Cost wise, £10 is cheaper than my trusty
Hi Impact Brow Palette
, but I've been using that for yonks with the
Real Techniques brow brush
so I suppose cost per application (is that even a thing?!) would be better with the powder.
So a bit of a negative nelly on this one, add some positivity by letting me know what your favourite brow product is at the moment!