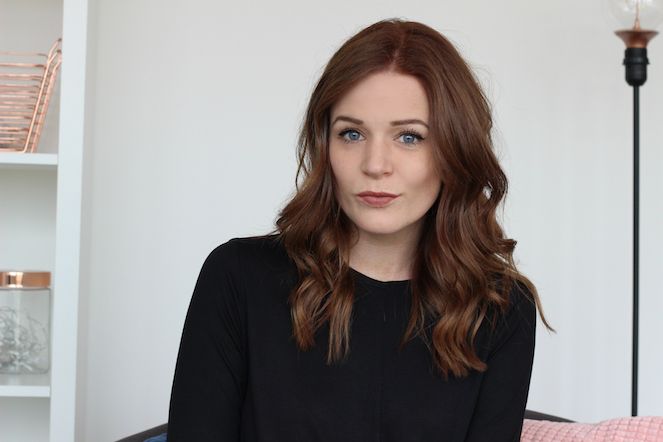 Two weeks ago I somewhat impulsively decided to dye my hair from blonde to brown at home. It was probably a stereotypical "new hair new me" decision which is a bit silly in retrospect, but I thought I'd show you the result.
I ventured over to the dark side in two stages, both times using the Schwarzkopf Live XXL box dye in Urban Brown, as all the youtube videos and blog posts I'd read said that blondes who want to go brown need something with a red tone to add some warmth in. You can do this in two ways, either dye your barnet red first before going an ashy brown over the top, or just go for a more chocolatey shade. If you don't add any red in it's likely you'll end up with a sort of khaki tint to your hair.
I went for the latter but made a bit of an error during the first attempt, if your roots are darker than the ends then you should be coating the ends of your hair in the dye first, then leaving it to develop for a bit before whacking it on the roots. Sadly I didn't do this and the colour didn't take that well.
After the first dye attempt the dark brown shade was a bit of a shock and I could only see Russell Brand whenever I passed a mirror. I took to shampooing the hell out of it. Second mistake. Even if it looks a bit odd you should leave your hair for 2-3 days after box dying so that the colour can lock in.
Two weeks later it had completely faded to a light brown/dark ginger shade so I re dyed it and viola! Russell is back. Ish. I'm kind of undecided on the shade, if it fades out completely chances are I'll go back to blonde!
The application process was super easy, the dye mixed really well and didn't make a mess in my bathroom at all. Due to clumsiness I did get it all over my nose and ears. Apparently if you grease yourself up with vasoline you can prevent this.
What do you do when you want a re vamp? Reach for the box dye or head to a salon?