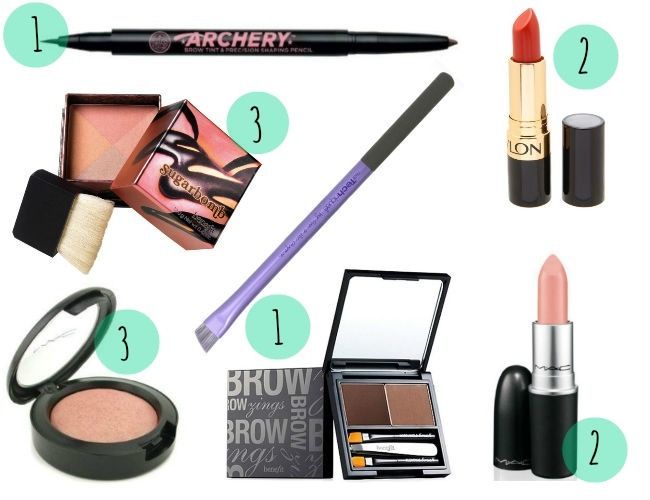 I wear pretty much the same makeup every day. That's a lie. There's no pretty much. I DO wear the same makeup every single day. The decision to change this comes at a handy and convenient time - I'm moving and have discovered a whole host of (albeit grubby) products I forgot I owned. So here's how I'll be changing things up, because if you can't change your hair change your makeup.
Blush over Bronze
This is something I've read a tonne of times but have never "done the swap", normally I'd pile on the fake tan and bronzer all year round. Although this year I seem to be embracing the pale skin more (the fact there's carpet in the bathroom has hindered fake tan application somewhat) so plan on going wild with
all the
cheek products. Saying that I don't really own many, but the two I do dabble with on occasion are Benefit's Sugar Bomb and
Mac's Warm Soul.
They're aimed at the more fair skinned folk but anyone can do a swapsies.
(Major Lazer said) Light It Up
Throughout the winter months my eyebrows have got darker and darker which doesn't really sit well with a "fresh faced look" so the plan is to go lighter. Not crazily bleach them, just stop piling on the darkest powder I can find. I normally use the
Hi Impact Palette
but have recently ventured forth into the world of the pencil / weird ink thing from Brow Archery and I like it. So the plan is to match my natural colour and not look as much like Helga Pataki.
Embrace the Non Chapped-ness
Lips are gross in the winter. Well mine are. Because of this the days are spent applying Carmex and grumbling that any form of heating makes them chapped and dry. Alas! With nicer weather comes nicer, less disgusting lips so we can all inject colour into our faces with lipstick. Obvz I'll be going for the usual pinks and corals. I'm a fan of the
Kate Moss Lipstick in 08
and
Mac's Angel
- both of these have been unearthed in the previously mentioned discovery.