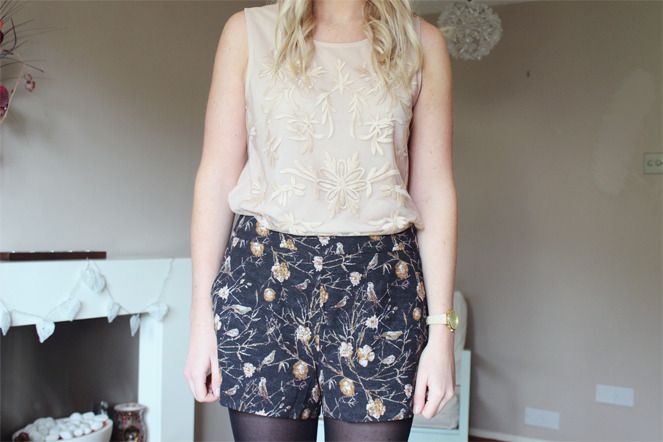 Floral
Shorts
: Forever 21
Top: Forever 21
Boots: Office
Clearly I've lost the ability to smile for a camera.
Shorts. I'm a fan in winter but tend to steer clear in the summer, I'm
that
person wearing jeans in August whilst melting and huffing at the heat. These are quite nice though, sometimes Forever 21 comes out winning and all that sorting through flimsy t shirts and luminous vests seems worthwhile, although I've just browsed through said t shirts and vests and haven't been able to find this one on their website, there's loads similar though.
The only things that have happened of note since my last post 1) I've eaten a lot of chocolate and 2) Managed to attract conjunctivitis from somewhere. As if looking like a Gerard Way circa 2004 fangirl wasn't enough (although he did age well), a trip to boots to cure it was pretty embarrassing. The chemist chap got in a bit of a flap at the queue mounting, started waving around my little note from the doctor, and called out to the hoards of people asking who the "ointment" was for. Then he clocked me and announced, "Ah, the lady with the swollen eyes!!" Nice. Plus being called a lady makes me feel old.