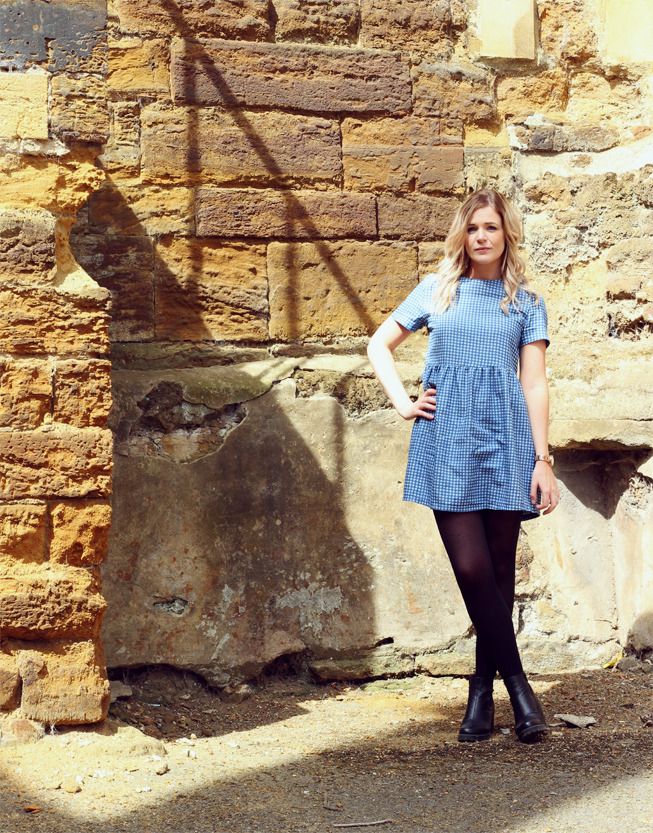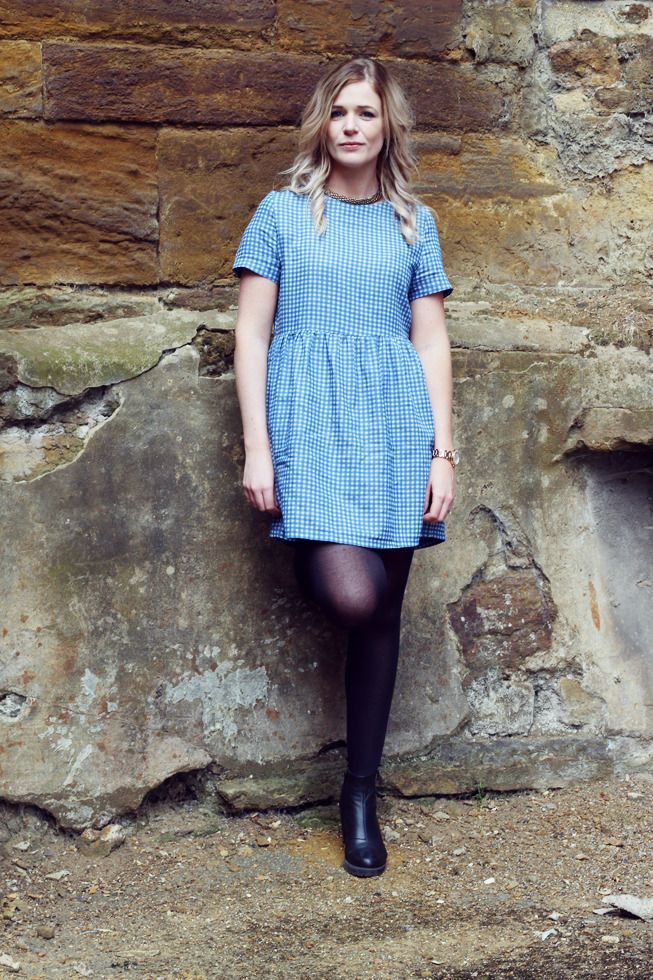 So I bought this dress from boohoo because I like gingham, and I like smock dresses because sometimes I get really bloated (darn carbs) and they hide a massive stomach quite well. But looking at these photos now I kind of resemble a child in a school summer dress....remember the excitement when it was finally time to wear one of those? If you want to look like a primary school-er like me then it's now only £12 in boohoo's never ending sale.

I'm also aware these photos are a bit lack lustre in expression, they were taken with fellow blogger and good egg Tanesha under the instruction to "smize", but a curious security guard peeped at us throughout the whole photo taking process and made the whole thing a little awkward.

I didn't wear a smock dress yesterday though. Yesterday a smock dress would have been silly because a Thorpe Park night time adventure was to be had. If anyone lives near there then I really recommend trying out their "summer nights" deal. It's only £15 and you get all the adrenaline you could ever need between 4pm-10pm with hardly any queues! I guess this can be seen as a bad thing as it did mean we rode "Saw" three times in a row, which in hindsight after a hearty Nandos probably wasn't the best.
Also Rizzle Kicks were there and they pushed in front of us to get on Colossus, twas a highlight.