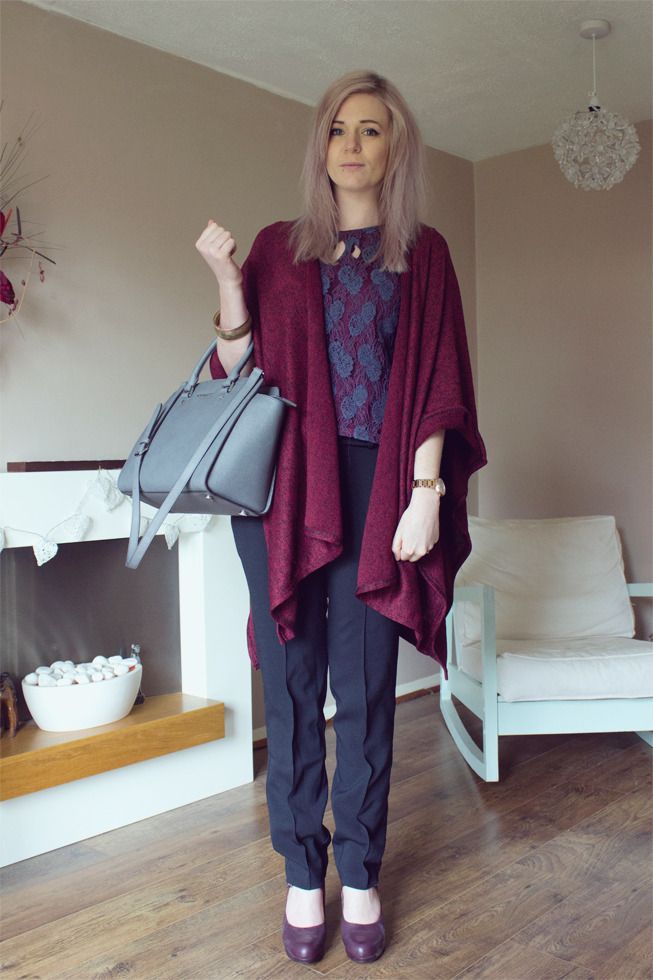 Cape: Boohoo
Top: Sugarhill Boutique
Trousers: c/o Hybrid Fashion
Bag: Michael Kors
Shoes: c/o Clarks (similar)
In these photos the trousers look wiggly, sort of like a pattern on an old swimming costume I had when I was seven, and yes I did just try and google image it for nostalgia's sake, sadly no results were found.
It's probably because I didn't iron them properly as they have now seen an iron and they wiggle no more. I quite like the fact they're not super skinny, it's pretty practical for tanning as skinny jeans/trousers leave my legs a patchy mess after a hefty application! As mentioned in my previous post, the cape may not be that practical weather wise but it screams PICNIC BLANKET or CHILLY EVENING BBQ. Either of these options is good with me.
So it's Saturday! I've just cleaned the house and now I'm awkwardly typing this as my neighbours peep at me over the fence whilst gardening. It's actually my neighbours boyfriend and I've been hearing way too many of their, er, friendly moments recently making the situation even more awkward....
Other than that I'm about to head out into town to purchase a hair mask as my poor barnet has tortured with toner way too much over the past month. Any cheapish recommendations would be fab.
OH
I also need holiday destination recommendations, I'm looking for somewhere that'll be hot in late September (preferably all inclusive) but not somewhere that will restrict me to one hotel where you need a taxi to go anywhere. Any thoughts will be welcomed greatly!