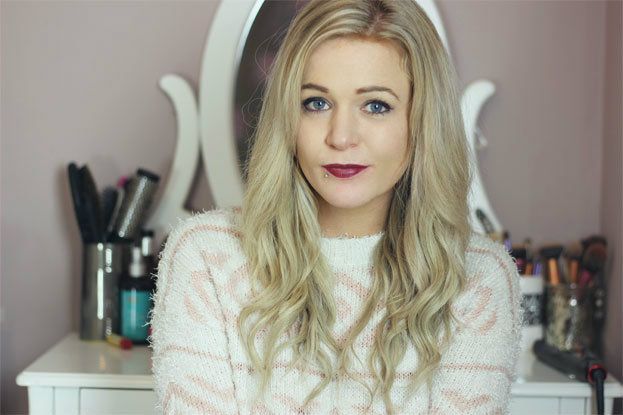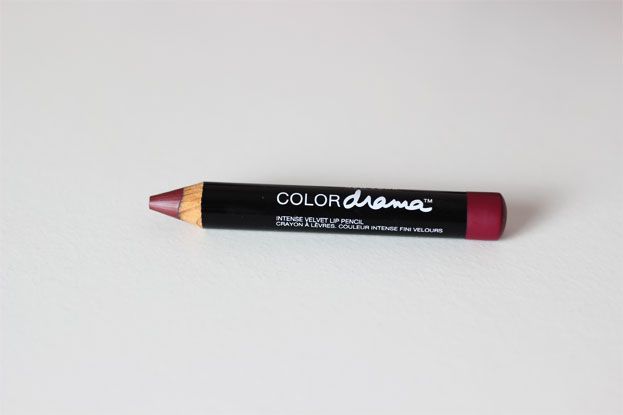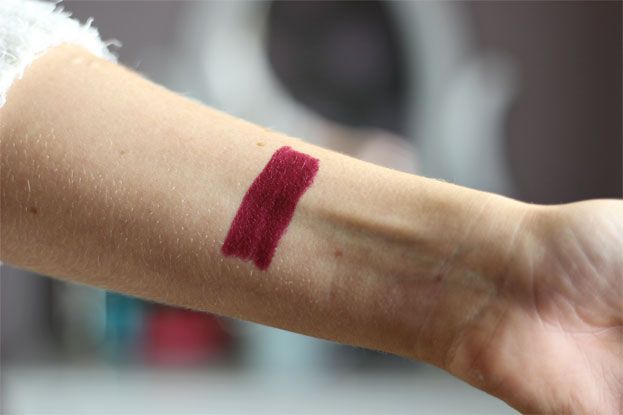 I went to Boots the other day with only concealer and eyeliner on my mind, until I saw that beautiful poster all over the store offering the wonder that is 3 for 2. There was no other needies on my list so I thought I'd treat myself to a wantie in the form of a Christmassy berry lip.
Cue the aptly named Berry Much from Maybelline. I think the Color Dramas (it feels so wrong spelling it like that) are relatively new as they took centre stage on the stand, there were ten colours to paw over ranging from my usual muted pink to a more daring orange. I thought I'd go down the festive route because, well, there's less than a month to go and I haven't done anything else festive so far.
The product is a lipstick in the form of a pencil which makes applying bolder shades a lot easier, you just draw it on like a lip liner and then blend into the middle, simple. I did find that you had to blend extra carefully though, as the colour did tend to clump in certain areas, in fact I had to wipe it off completely before trying again due to clumping.
The finish is described as velvet but I'd say it's much more matte, and once on your lips it does stick around for a while, that is until you try to drink tea and then it ends up all over the shop. Tis bizarre though because that swatch on my arm
would not budge
, even with the daddy of all cleansers peaches and clean.
I wouldn't say this is the greatest lip product I've tried in terms of formular, but the colour is a gorgeous berry shade and will give you that nineties lip that seems to be doing the rounds at the moment. At £4.99 it's not going to break the bank either.
Have you tried any of the Color Drama pencils?