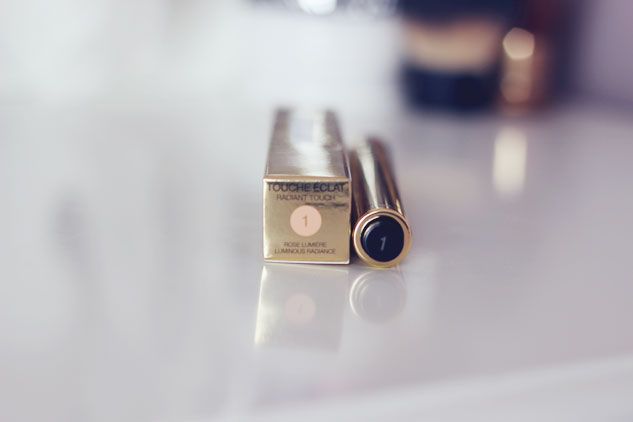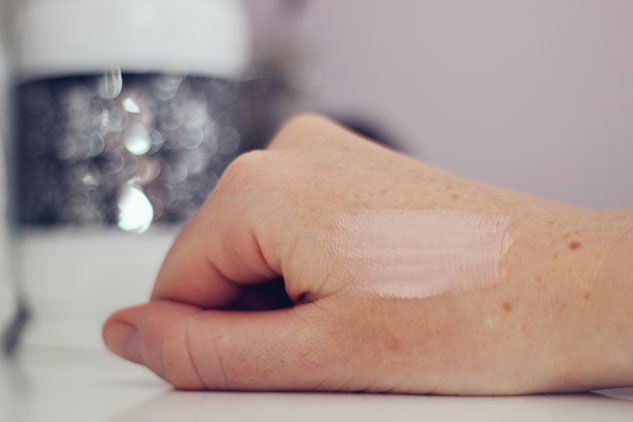 Tom actually bought this for me on the way back from Mexico, and it's only recently that I've started to use it more regularly. Probably because I'm not one for highlighters in the summer, why make you skin look even more dewy in the clammy heat?
Anyway I'll admit, this was purchased purely for the hype, I hadn't ever tried it out but really wanted to own the sleek golden tube with the oh so satisfying click.
A second admission, I originally thought this was a concealer. I reckon I'm not the only one as a quick google for the product brings up numerous detailed reviews of how it combats eye circles. It doesn't. If you suffer from dark circles you're going to need a heavy duty concealer (I recommend Benefit's erase paste or Collection's lasting perfection) to hide them before using this product to highlight the area around the circles - taking the attention away from the pesky bags.
The YSL Touche Éclat is actually a luminizer, a highlight without too much shimmer but packed with tiny particles that'll help you look all glowy and radiant. It can be applied down the centre of the nose to make it appear smaller, to inner eye corners to make you look awake, on the brow bone to make a smoky eye "pop", and to the cupids bow - and that's just a few ways to use it!
I have the shade 01 which I think is the original shade, it's perfect for me as I've got pinky undertones to my skin so it blends in really well. I know I'm supposed to go for yellowy shades to counteract the pink, but I do all that that with a primer.
As a highlight it has a sheer finish and I wouldn't say it lasts very long, so it's definitely one to take out with you if you have a busy day planned for regular touch ups!
How do you use your Touche Éclat?