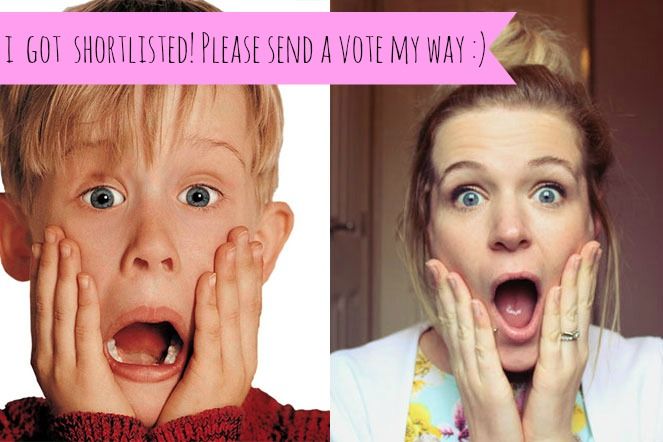 The other day an email from Motel popped up in my inbox with the little "doop" noise that the iPhone makes, it was saying "go forth an enter this competition with Yahoo and Stila" in a nicely worded way. I never really put my blog forward for anything, the only competitions I enter are the RTS TO WIN on twitter (yes I'm that girl), but in a rare moment of spontaneity I sent my details over to yahoo and didn't really think I'd her owt back.
But alas, I got shortlisted! If I win I could be heading to LFW in September to do some filming and obvz i'd write all about it on this here blog, I may even go wild and vlog! I'm flabbergasted that i was shortlisted and I'd be oh so grateful if you could vote for me to win!

All you have to do is click vote below, or if you'd prefer you can click on Kevin's face. There's no forms to fill out, it's just a simple click and it'd make me a very happy blogger indeed!
Thanks for taking the time to read!