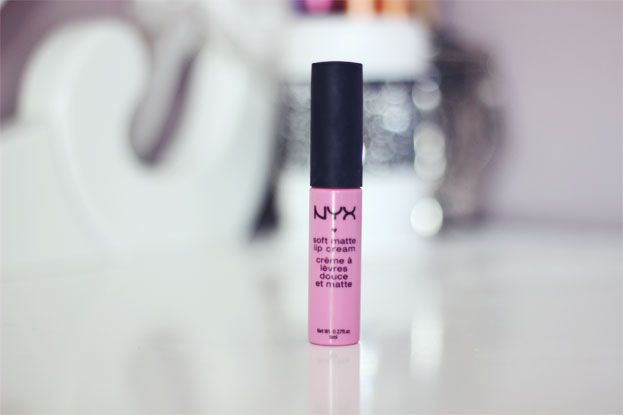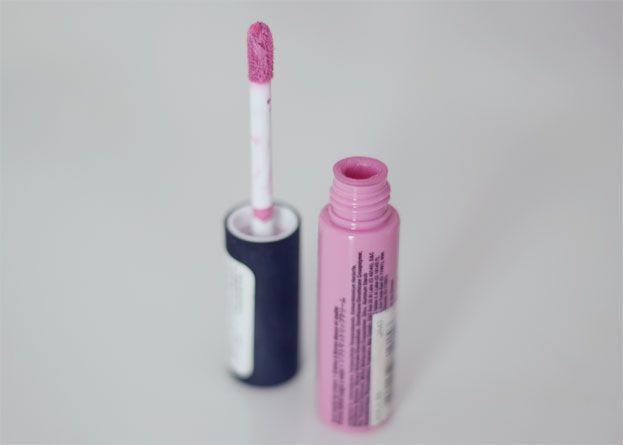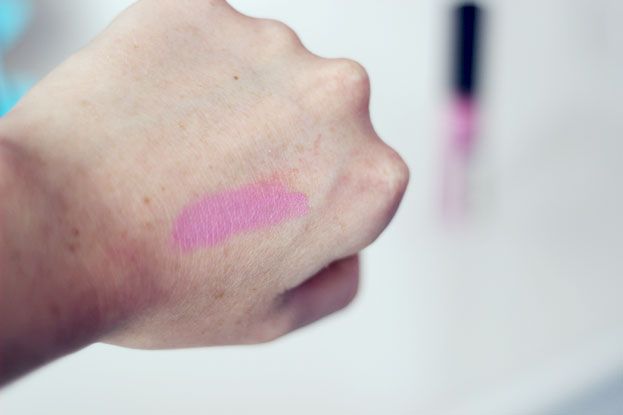 Before I say anything about this product I must confess that I did actually take a photo of this on my lips, but once I blew the photo up on my laptop they were hideous and in need of some major balm action. I couldn't insult your eyes like that so I've had to make do with my hand. Although I think I might have been wearing it in my last post...
Anyway I bought the NYX soft matte lip cream way back in April whilst in Cancun, I was pawing at a load of products at some random stall and it wasn't 'till a few minutes later that I realised everything was NYX which made me happy chappy as it's pretty hard to find in the UK.
I can't seem to resist a baby pink so obvs I bought Sydney. It is a weird one though, although it's clearly a barbie pink the colour is also sort of muted and can come off a bit theresnolifeinme if you're not careful. I prefer wearing this when I'm not fake tanned for the same reason - against pale skin it can stand out but against tanned skin I reckon I look a bit mutton.
Aside from looking like a Barbie after she's been locked in a walk-in freezer, I'm really impressed with both the finish and the lasting power of these lip creams. I'm used to glossy sheer finishes that constantly need re applying but these do stay put for a couple of hours and because of the creamy consistency they're easy to reapply when you need it. I paid a pittance for mine but if you're wanting to buy from the UK they're £5.50 on the nyx website which is actually cheaper than most ebay sellers.
I'm now eyeing up Addis Ababa, if you own any of these which do you recommend?