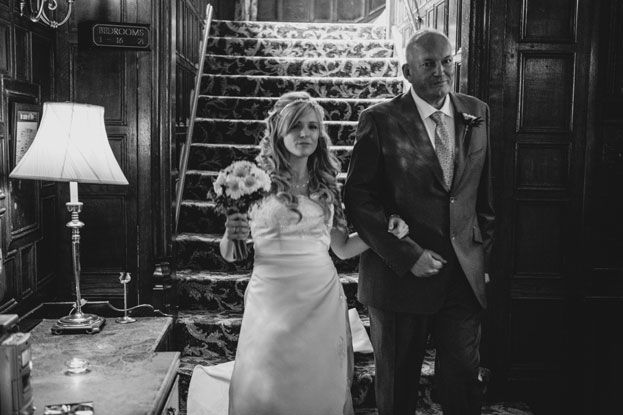 So many people seem to be getting engaged/married at the moment and It's gotten me all soppy about my wedding day.
Steph's
sounds like it's going to be amazing and I'm going to be stalking my way through all of her pictures when she gets back.
For anyone that didn't know, I had a bit of a "weddings from hell experience" with my big day, I'd booked a fairytale esque caste and
everything
was based around the location, I'd gone gold with the colour scheme to look a bit regal, basic with the flowers to not overpower the decor (and because I'm tight and didn't want to pay a fortune on something that'd die), and I'd carefully chosen a salon nearby so I wouldn't be stressing whilst getting ready.
Then THREE DAYS before my wedding day the venue rang me to tell me one of the turrets had fallen off the castle and the whole place was to be shut down for construction. I cried. Oh how I cried. Then I swore. A lot. It was pretty much a Ross and Emily experience and it wasn't a great one.
Luckily the ghost of Frank (every party has a pooper every pooper has a party, name that film) was guiding me that day and I managed to find a free venue and had everything sorted within three days. I've had a few more people stumble across this here blog since I tied the knot so I thought I'd share some photo's of my "big day". Hopefully you can't tell I nearly had a breakdown a mere few days before!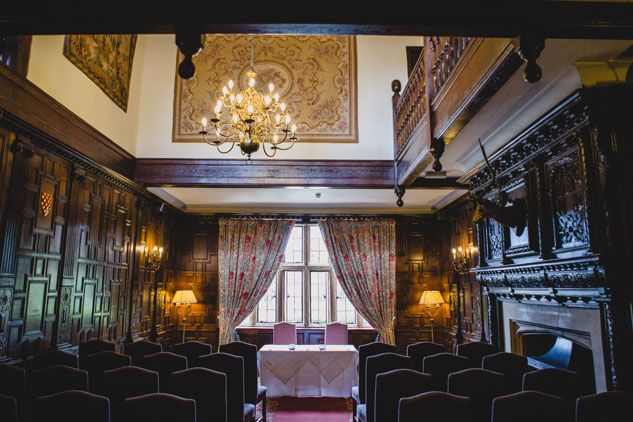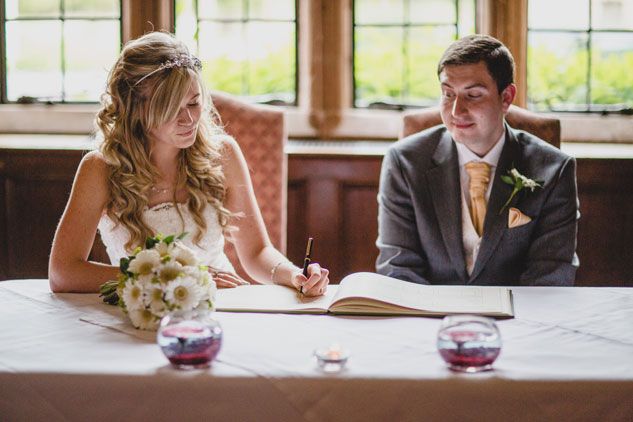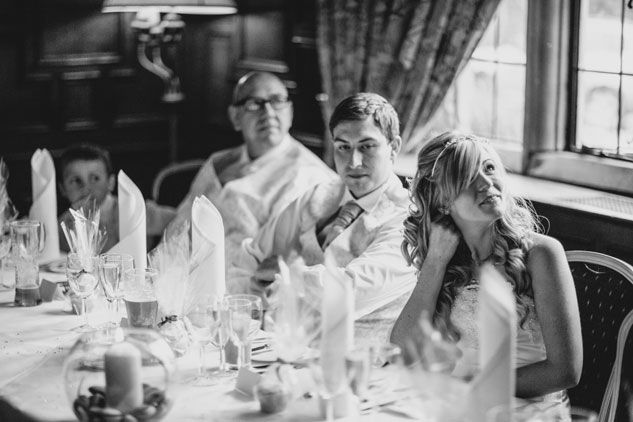 So I'm guess if I had any advice to pass onto anyone getting married it would be not to stress over the little details, because something could come and change everything anyway! Oh and to get wedding insurance, as I said earlier I was budget friendly with my wedding and scoffed at the thought of insurance but it would have deffs came in handy for me!
Gah I now want another wedding, do you reckon it's a bit early to renew my vows? I've just spent a good 20 minutes creating my own
engagement ring
on
Vashi
and now I've got the bug.....brb off to Vegas.
Does anyone even say brb anymore?!