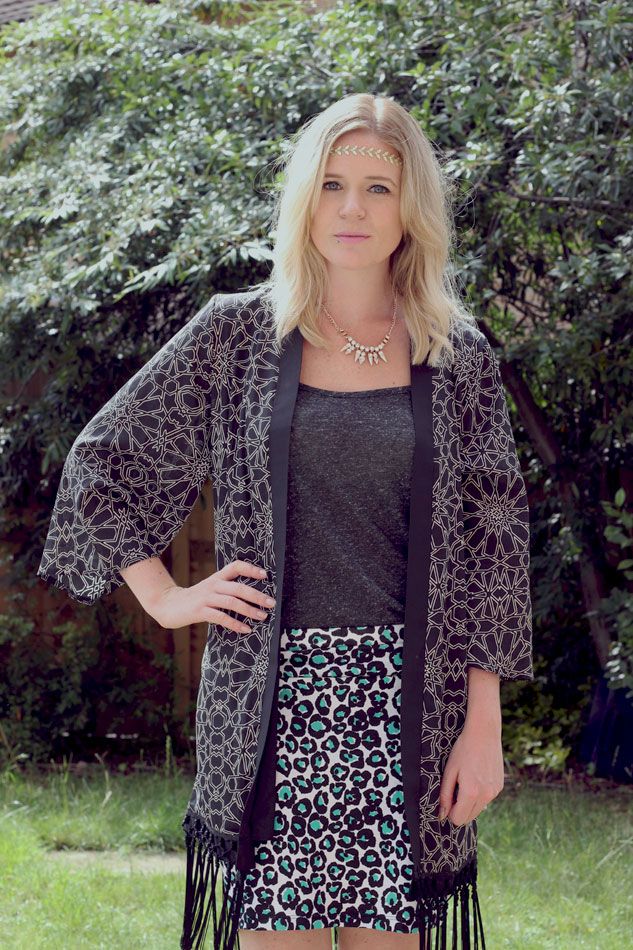 (all c/o F&F)
Kimono // Cami // Skirt
Alas I'm not actually going to any festivals this year but if I was this is exactly what I'd wear. A light kimono for the chilly eves and a tight(ish) skirt that'll keep me cool but won't bum flash if I were to go a bit fan girl - so jealous of anyone seeing The Sunshine Underground and Mayday Parade at Reading!
The whole outfit cost a only nineteen pounds which I reckon is pretty fab, so I'd definitely recommend the
f&f
sale if you're looking for some last minute festival bargains, they've got some pretty cheap festival friendly pumps too.
So as I won't be getting up close to any of my favourite bands/artists this year I thought I'd show you my dream festival line up, I don't really talk music that much on this here blog but here are a few people that'd make me dance like a crazy person in a field, even if it was muddy and gross.