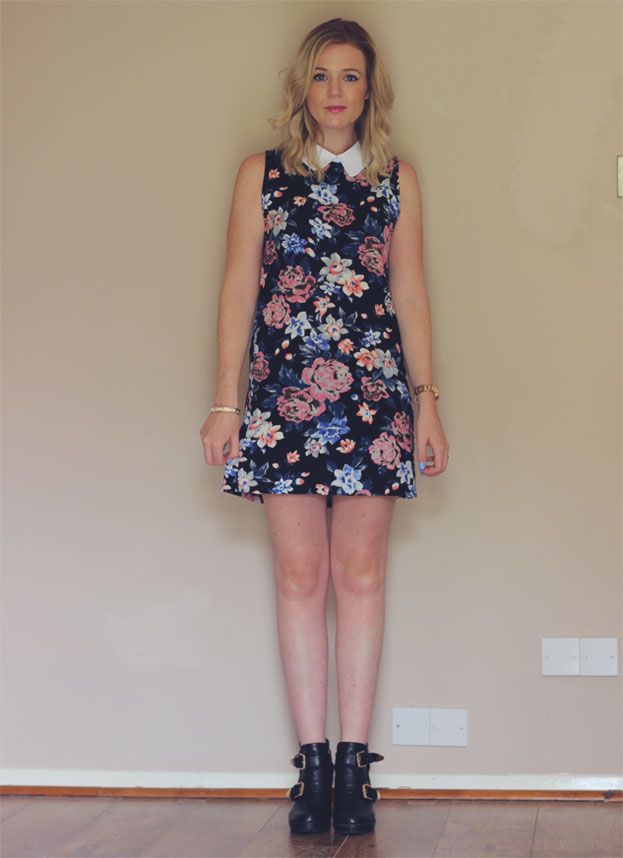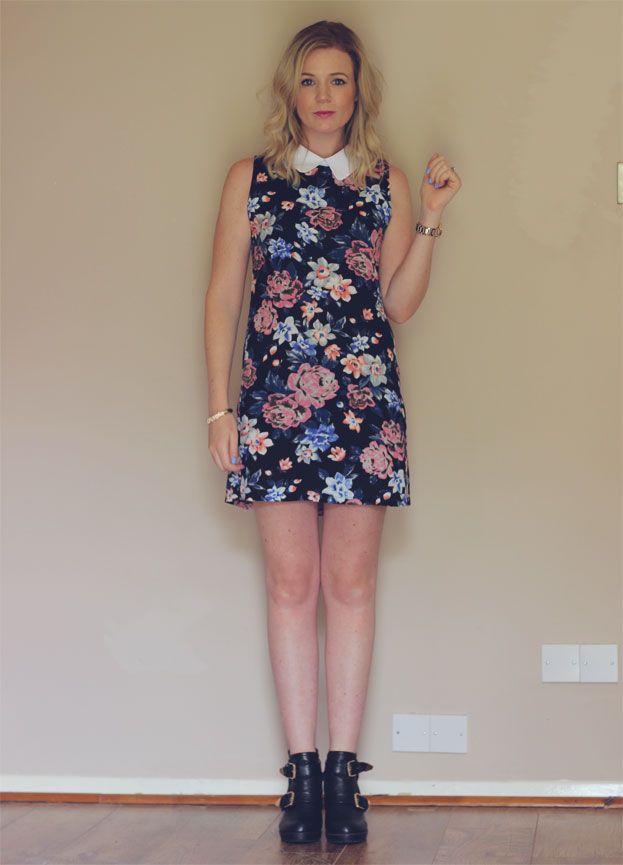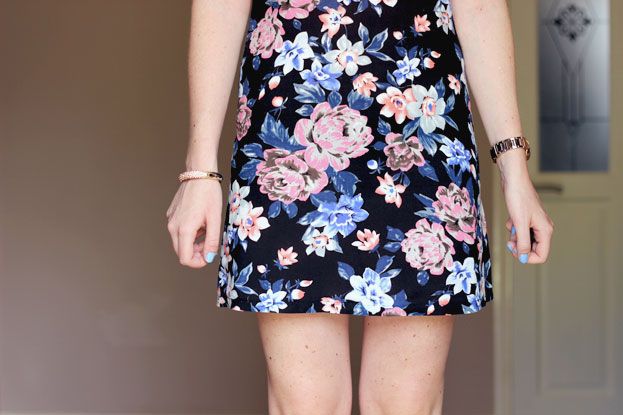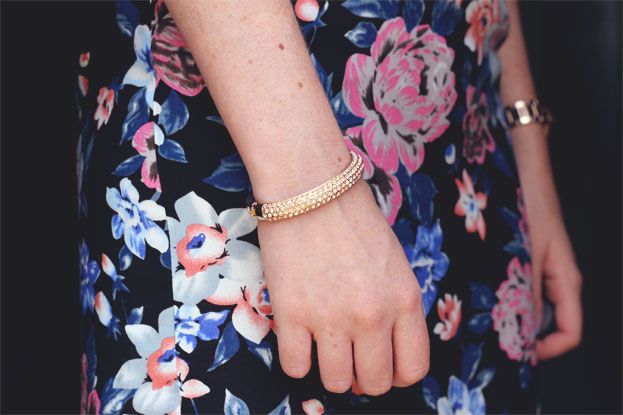 Dress: Glamorous c/o
House of Fraser
Boots:
Ebay
Rose Gold Bangle: Primark
I've found the one, the perfect day to night dress. Sandals and a kimono would make this great for a festival or summer bbq, but shove a pair of heels and some dark 60's eye makeup and you have a night outout dress.
You may beg to differ but I really like the fit of this too, some shift/swing dresses don't have much shape and you end up looking a bit like a crazy sack lady, but this is quite clingy around the hips to show off a bit o'figure. The slight downside is that it's quite short, if your a taller laydee then deffs size up, I'm 5ft 5 and I'd have to watch my slut drops with this one...I jest, it's all about the running man.
Speaking of slut drops has anyone watched the new series of Geordie Shore? I'm a hardcore fan so I don't think I'll ever abandon it but it's just not the same any more! They're all driving expensive cars and have new lips nowadays, bring back the Gaz and Charlotte days. Marnie needs to go away too.