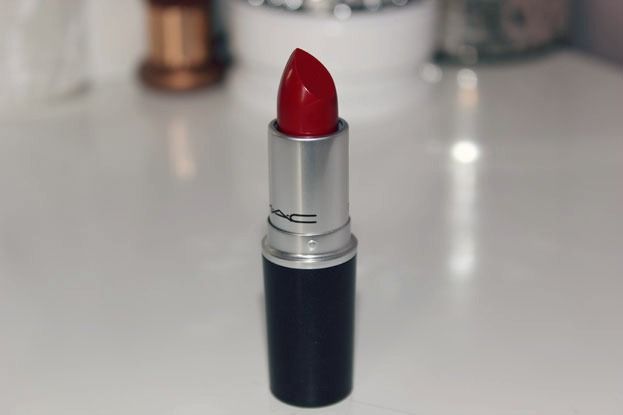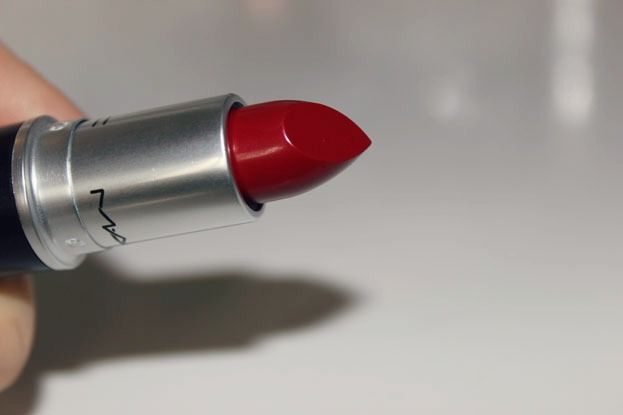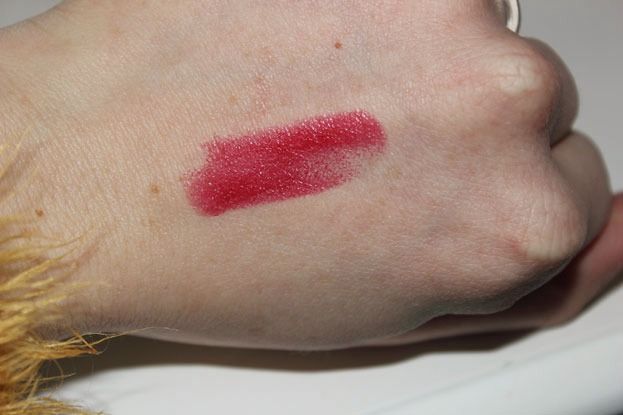 Pretty much all of my mac lipsticks are pink, I'm just drawn to them. The amount of times I unknowingly pick up creme cup thinking it looks like some miracle shade before realising I already own it and wear it nearly every day is uncanny. So when I was in nuyawk (accents aren't my speciality) yonks ago I thought I'd go wild and try a red, partly because I'm crazily reckless and partly because they're cheaper in the usa.
Brave Red is a cremesheen lipstick which is my favourite mac finish, they're pigmented and keep your lips relatively moisturised but also have a great colour payoff. Hopefully you can see from the picture above how pigmented the colour actually is? The photos also show it looking lighter in the swatch than the bullet which is true to form - whilst appearing to be quite a deep red, Brave Red in fact a neutral red which should suit both warm and cool skin tones. Saying that I've found it suits me better when my hair's a darker shade of blonde, when it lightens in the summer and the dreaded freckles come out I tend to stay away from red lips.
Staying power wise it doesn't last as long as a matte formula but it's all about pros and cons, it might not withstand time if food and drinks are involved but it will keep your lips looking dewy and plump without drawing attention to any chapped-ness.
Obvs its not too cheap either but Mac lipsticks are just so good! And from a completely shallow point of view they look nice and neat all lined up together.