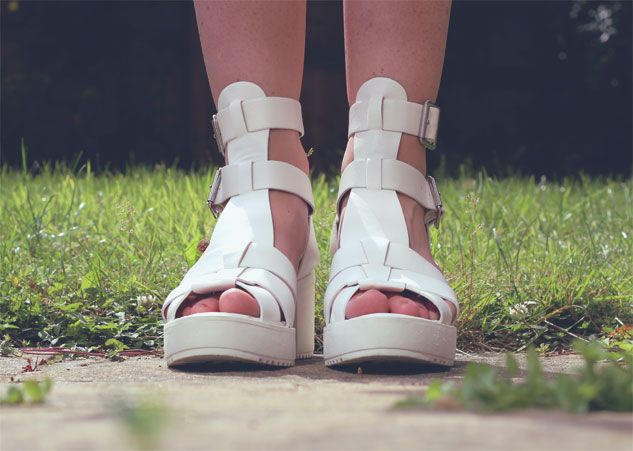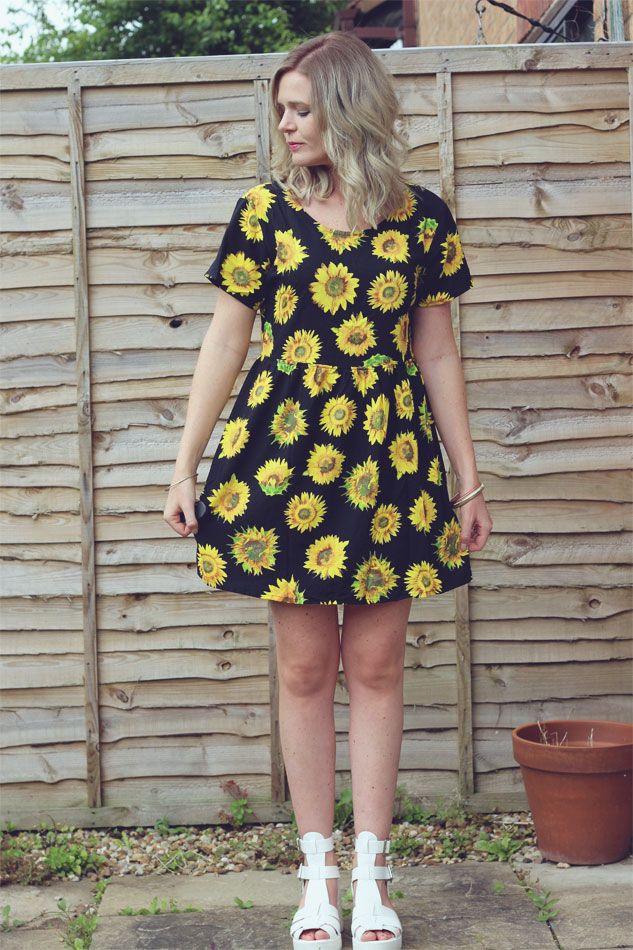 Dress: Motel via asos
Sandals: c/o Matalan
Another sunny day, another smock. KitKat chunkies have been on offer in tesco a lot recently and I'm ashamed to say I've eaten my own, Tom's, and everyone else in the village's share. This is why I like smocks.
I was sent the shoes and I love them but I need to get the perfect amount of grub on them, it's like when you get a new pair of converse and you want them to look worn in straight away but you don't want to batter them completely as you know, they're new.
I'm off to London at the weekend so maybe I'll rub them on tube seats or something for the desired effect? We actually managed to get tickets to see Eminem at Wembley and although I suspect he may have peaked in 2002 (be honest now, I bet you tried to freestyle after watching 8 mile too) I'm still excited to wail along to some of my old faves. I feel dead old though as the support acts are completely unknown to me and I don't remember what their names are, ah well.