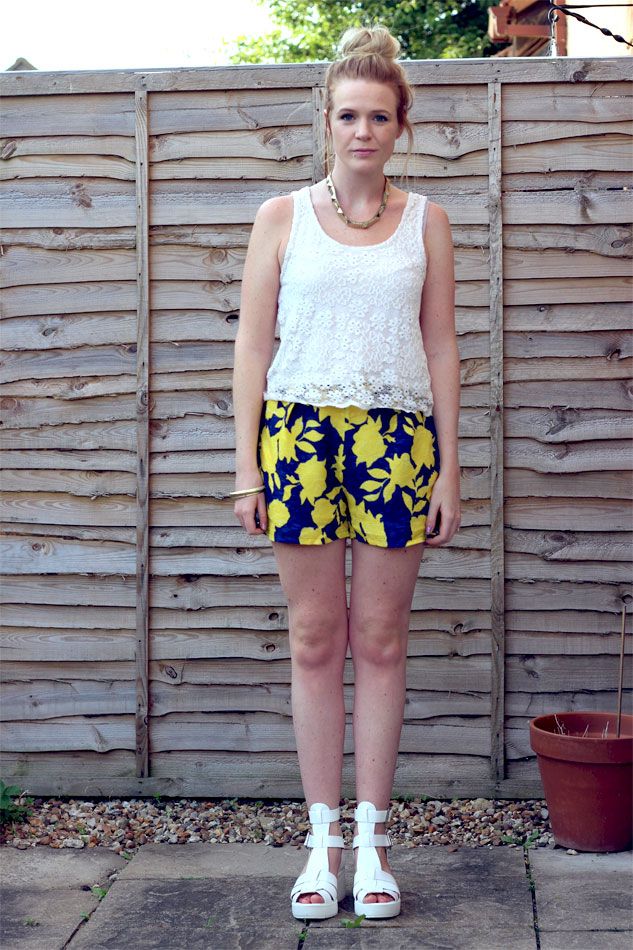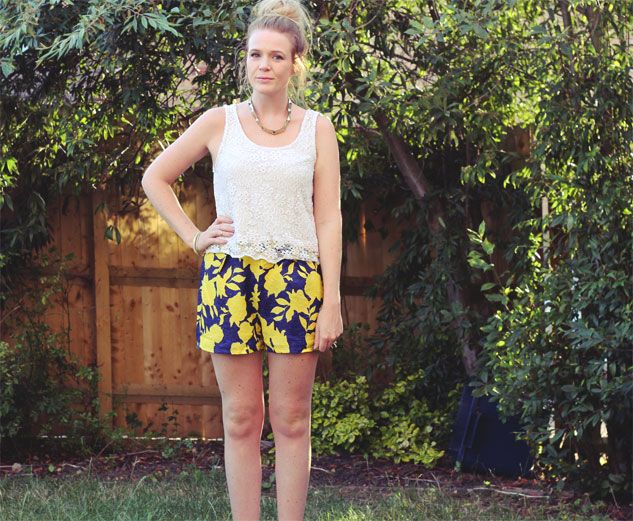 Shorts: c/o Lily Lulu
Top: Topshop (old)
Shoes: c/o Matalan (now only £14!)
Necklace: h&m
I was sweltering yesterday so decided to give these shorts from
Lily Lulu
a whirl. I'm not normally a short person, especially if they're high waisted, but I love how light these are and there much more practical than a playsuit, no more naked toilet visits! I was a bit daring with the colour (ooh I'm mad me) too as I normally stay away from yellow, I just find it makes my legs look paler than they are. But I'm all for embracing ghost legs at the moment so here they are in all they're glory.
I haven't written on here since my trip to see Eminem last week but it. was. incredible. There were a few complaints about the sounds quality and to be honest it wasn't the best, but the atmosphere was amazing and Eminem wasn't hobbling around the stage with a walking stick like I initially feared. It was actually quite weird for me in parts, he did a few songs from The Eminem Show which took me back to my angry 15 year old days and it kind of made me feel like an angry 15 year old again? I know a lot of people say they experience "the feels" when seeing a band/artist play live but this was quite bizarre!
Anyway I got over it and had an awesome time in London with Tom and as always spent too much money. Just a quick pointer, if anyone's going to wembley anytime soon and is planning to grab some food beforehand, don't go to Pizza Express. It wasn't like a regular Pizza Express, the food was different and plasticy and the portions were so much smaller. I know they were busy but they really rush you to finish your food and get out of there as well, not a great experience.
So now it's a week later and I'm sat on the sofa in my pyjamas listening to the rain contemplating whether to sacrifice my comfy position to go and get a brew. It's a wild one this weekend!