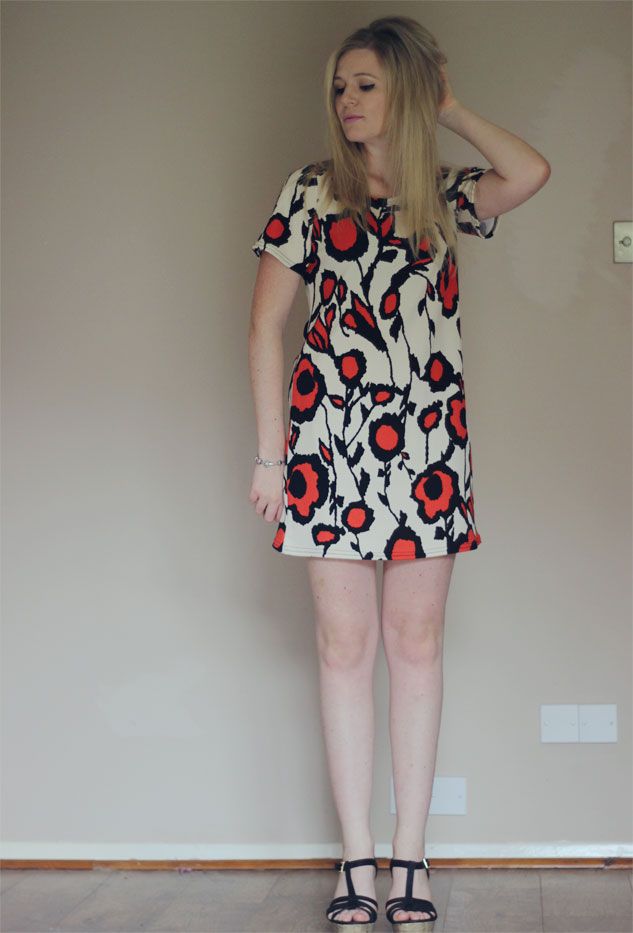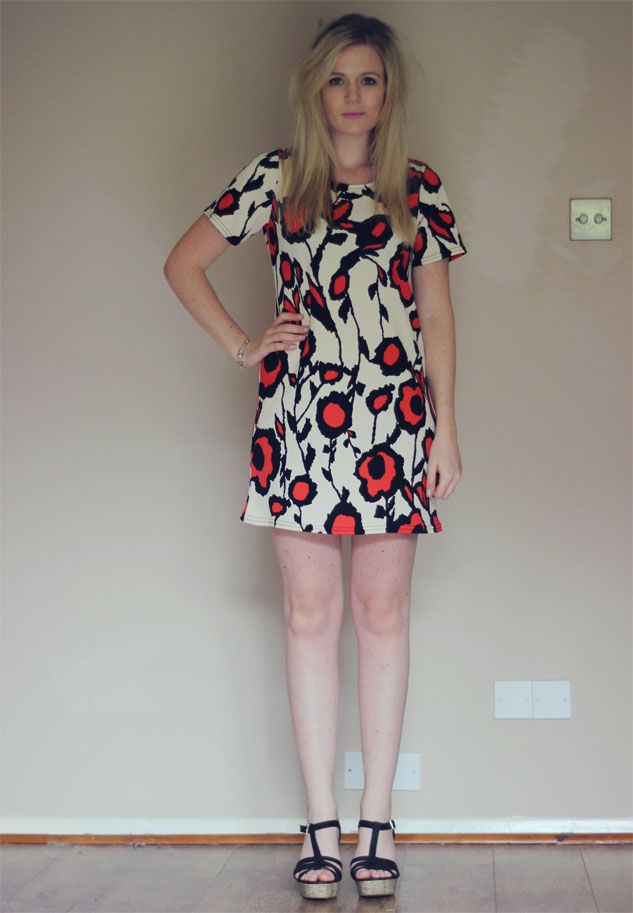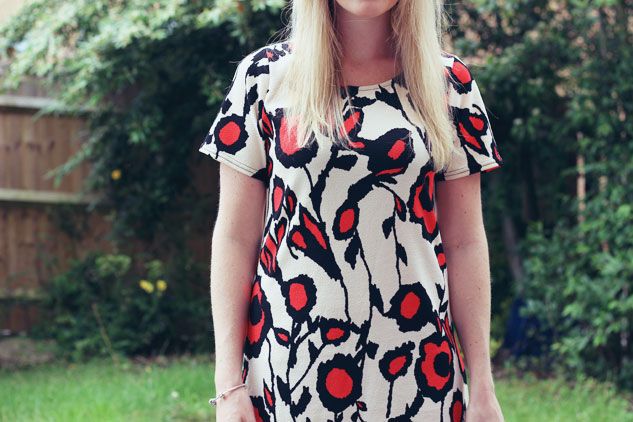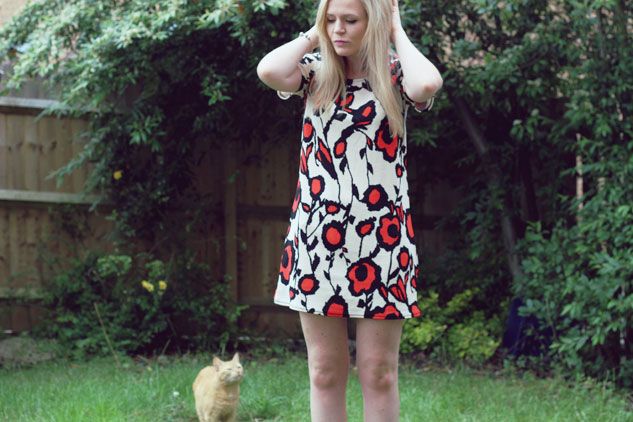 *excuse the white legs and brown arms, I can never get the tan ratio right.
I've finally come to terms with being "apple" shaped, I mean, there's other fruit's I'd rather resemble but being apple shaped doesn't necessarily mean you're rotund, it just means that there's a little circle right in the centre of your bod where all the weight goes to. My body type was confirmed when I got measured up for my wedding dress and the ol' waist was a whole two dress sizes bigger than the rest of me.
I've got my Dad to thank for passing on the body type that most women would least prefer, but rather than wallow in the fact that body con dresses always make me look like I'm wearing a rubber ring underneath them, I thought I'd consult google to see if I've ever really been dressing for my shape.
Turns out I sort of was anyway as shift dresses seemed to be a suggestion that cropped up everywhere and I'm already a massive fan of these, so when red label got in touch and asked if I wanted to review something I knew straight away what I was going for. They class them on the site as tunic dresses and I'm so impressed with the one they sent me. It's a sort of stretchy material and clings in the right places and it's long enough not to be bum skimming. I'm already eyeing up their other designs.
So despite my weird body acceptance that will probably vanish in the next month, I've spent a lot of my time lusting after Meg, Lizzie, and Lizzie Olsen's hair. I'm off to Spain on Thursday but I think I'll be going for the chop when I get back!