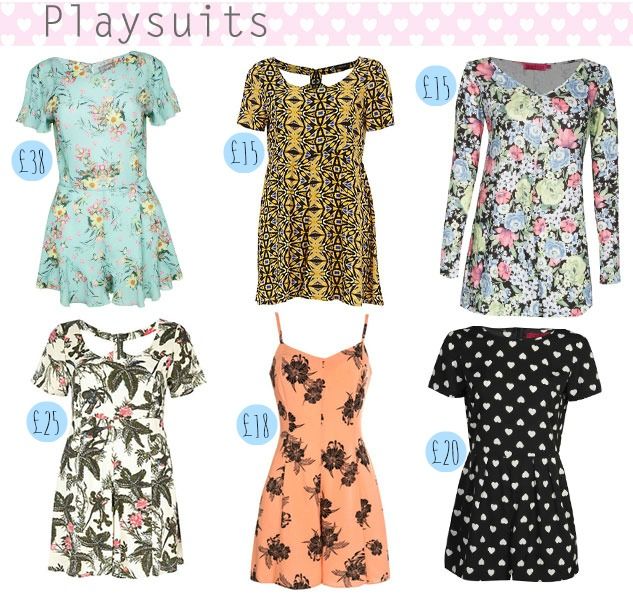 Blue Floral // YellowTribal // Long Sleeved // Leaf Print // Hibiscus Orange // Heart Print
I wear playsuits loads on holiday, for some reason I feel more comfortable showing more leg when I'm abroad than in England where, god forbid, someone I know might see my pasty legs! But this summer (if it ever appears) I'm on the lookout for some playsuits I can carry through to autumn with a mere pair of tights.
I love all of these but the blue floral one from inlovewithfashion is probably my favourite, I haven't bought anything from there for a while but everything I do own has lasted forever and seems to be a good fit for my figure. They've got 25% off this weekend too with the code FLASHMAY and I'm pretty gutted my payday isn't until next week!
A short and sweet one for me today as I'm off to make quorn enchiladas for me and Tom tonight, I just thought it was about time I actually put something fashiony on the blog, what with it being my title and all.