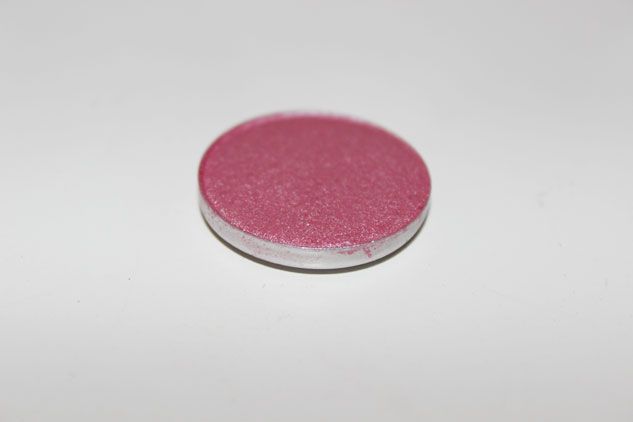 Mac Swish: £10 if bought in the pan
I've got a so many Mac eyeshadow photos and swatches so I thought I'd make a start in getting some reviews up on the blog. I reckon Mac and Urban Decay will always be my go to brands for eyeshadow just for the sheer amount of choice, the naked palettes mean you don't really need to look for neutrals again and with the mac pro palettes you can create the palette of dreams specifically to your preference.
I bought Swish on a bit of a whim last year purely because it looked all nice and shimmery in the pan, before that I hadn't gone anywhere near a pink eyeshadow since the days of jewelled hair springs and buddha beads - anyone remember them? I had a pink (of course) bracelet from New Look that I would not take off
Anyway I digress, as the sun seems to finally be making a bit of an appearance I've found myself gravitating towards Swish. It's a frost finish which can sometimes mean a lack of pigmentation but the colour payoff with Swish is actually quite strong, especially if you pat it onto the lid with a dense brush rather than sweeping it on. As it's part of the frost clan there's a shimmer running through it to give an almost iridescent feel which really makes your eyes look brighter if added to the inner corner.
It's actually quite versatile which isn't something you'd first think, I've been using it with mac's expensive pink or UDs half baked for a warmer look, but apparently it's also meant to look great with silvers and greys which I'm yet to try.