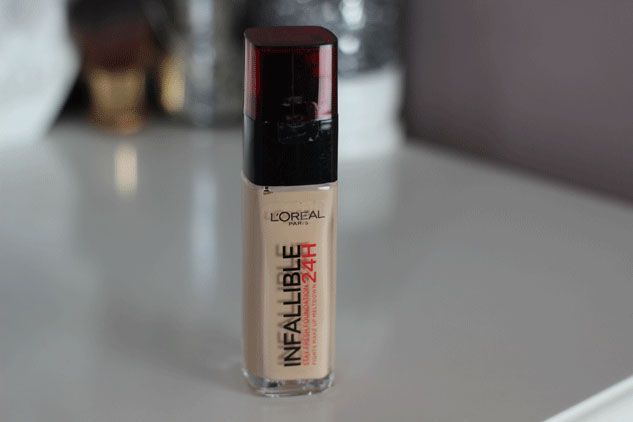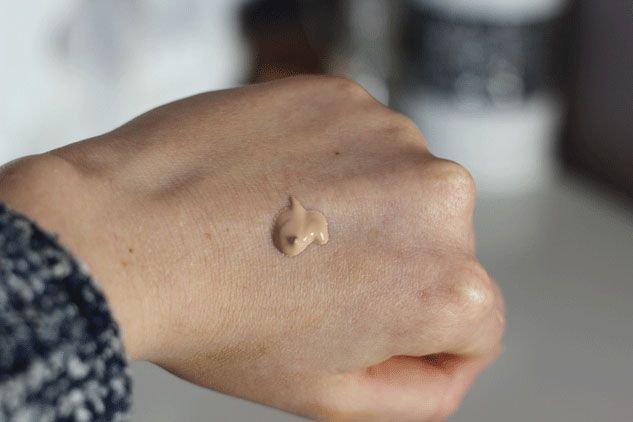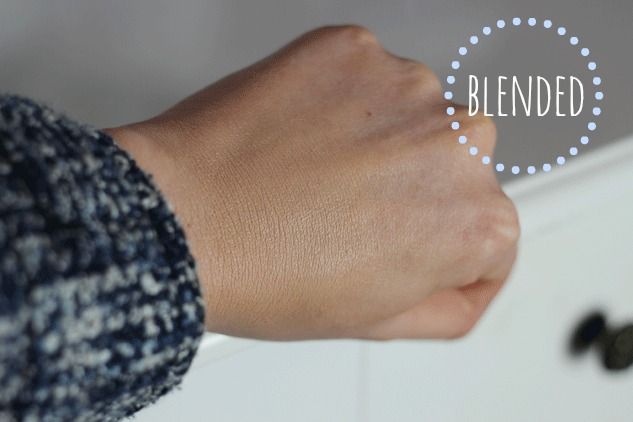 Please ignore my unruly brows!
I don't know whether it's because I've been under a rock within the blogging community for a while, or whether people haven't really tried the extra eight hour version. Either way I haven't heard much hype about the new(ish) L'oreal infallible 24 hour foundation.
I've tried for years to get the perfect medium to high coverage foundation that'll cover up hyper pigmentation and the weird splodges that form when my freckles get too close together. I've dabbled with double wear, buffed with benefit, and masked with mac, but nothing ever seemed to give me that full-but-not-crusty coverage I craved. That was until this little beauty found it's way into my basket during my pre holiday splurge, I was looking for something that would stay strong when faced with humidity in an evening and the 24 hour part called out to me.
As you've probs guessed, the coverage is definitely high to medium so it's not a foundation you'd want to wear for a summer's day at the park, but for nights out or sat in an air conditioned office it's a winner. Teamed with my real techniques buffing brush it gives the perfect matte finish and actually makes me not hate my skin. I wouldn't say it's a 24 hour foundation though (not that I know anyone who would want to be made up for that long), I generally put my makeup on at around 7am and by 4pm it's not as noticeable and my skin hangups start to poke through.
As with any "drugstore" foundation the shade range isn't massive with eight to chose from. I originally went with "rose beige" which is number 145 but after a couple of days found it seemed to darken after half an hour so I bought Natural Rose in 125 and mixed them together for my perfect match!
The packaging didn't wow me but it's a sturdy glass bottle with a built in pump which is something I love the hughstreet brands for, as if the high end brands don't charge enough for 50ml of product, they then decide to add over £5 extra for a pump?!
So overall this is my new favourite foundation, I've been wearing it every day (other than a Sunday, Sundays are makeup free gross days) since I purchased it last month and I couldn't recommend it enough for anyone after a cheaper full coverage foundation. It's currently £9.99 in boots and they've got a 3 for 2 on at the moment.
Have you tried this? Whaddidya reckon?