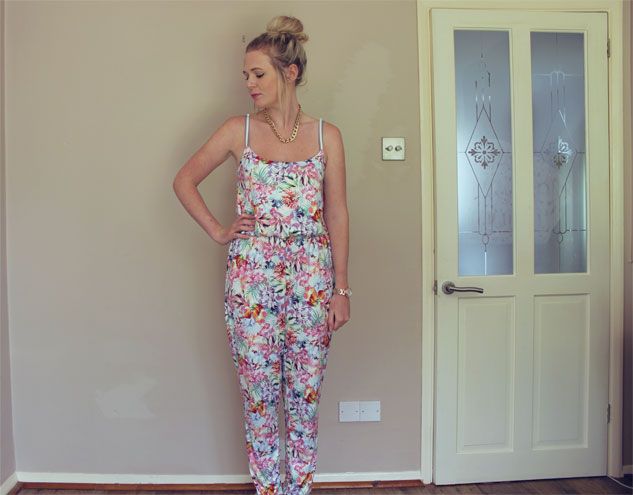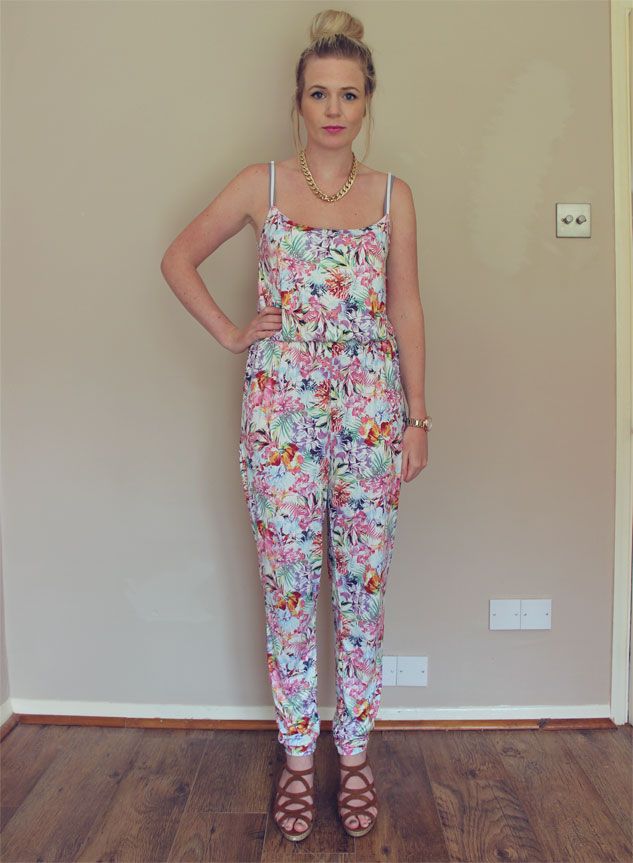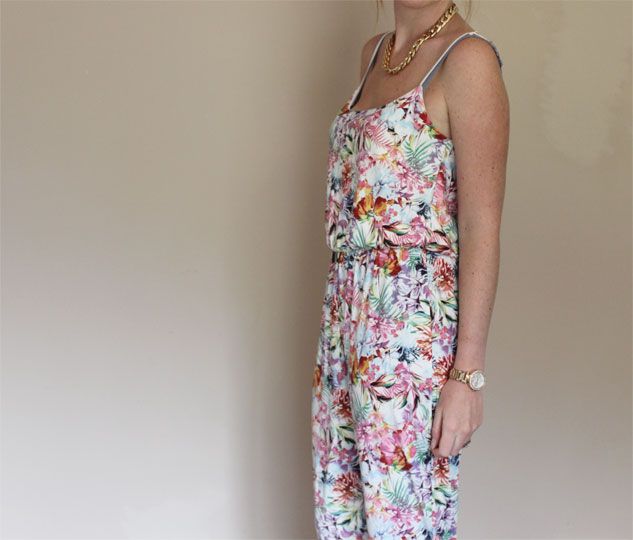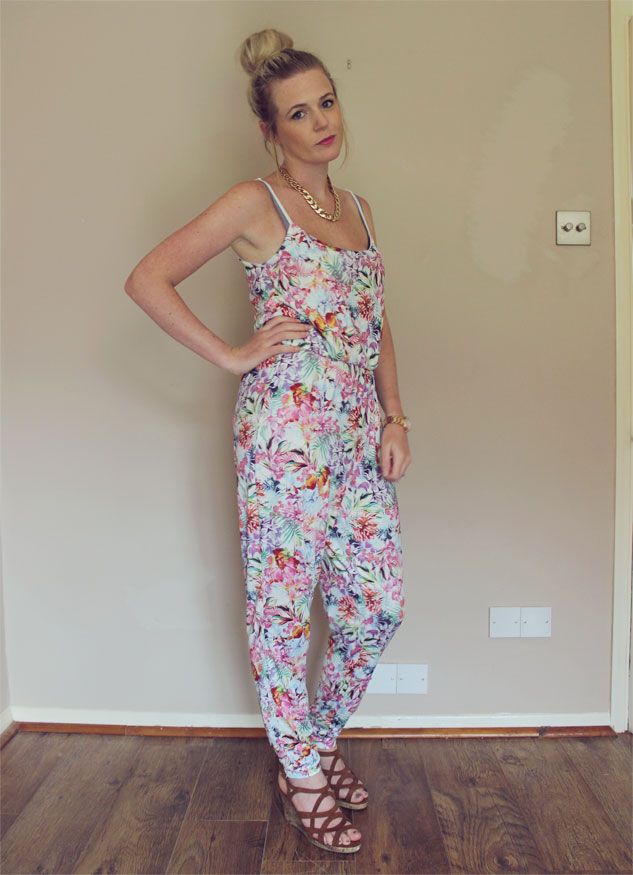 Floral Jumpsuit: c/o Fashion Union
Sandals: Newlook (similar here)
If someone had told me a couple of years ago "one day you'll be donning a catsuit and posing for internet pictures" I would have probs gagged, I hated "catsuits" and the woman on Human Traffic in hers made me feel a bit sick. Although present day me loves a jumpsuit, they're just so darn comfortable, especially the ones with the elasticated waistbands that hide all kinds of sins.
This one's from Fashion Union and they've got some other really pretty printed numbers on their site, especially the palm print playsuit which I have a date with come payday. I just think playsuits and jumpsuits are so versatile, casual enough for an impromptu trip to asda for sweets (this happens a lot) but can easily be dressed up with heels and a blazer for an eve.
If anyone's still reading this part all the way down here, I need help! I'm so tempted to get my hair cut similar to Lizzie's, Lily's, Lorna's, and Laura's but my name doesn't begin with an L so will I be able to pull it off? I'm just getting a bit annoyed with looking like a Hanson brother.