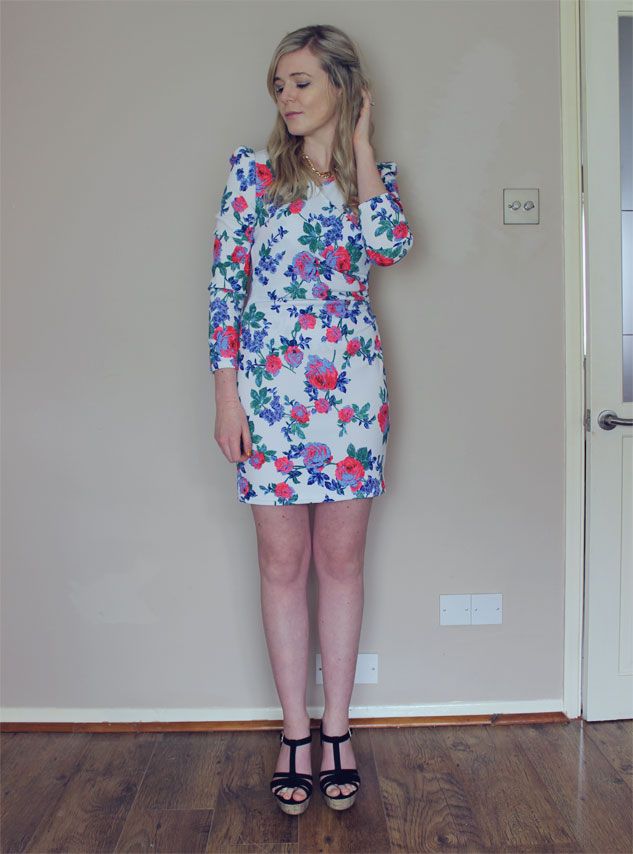 Dress: c/o She Likes
Sandals: New Look
My stomach has always been my problem area so I never wear bodycon, but when I was asked if I wanted to feature something from She Likes I was drawn to this floral number for some reason. Probably because the model was a fittie and I'm hoping after some hard work before the summer my bod will look like that! It's also a bit more flattering than other tight dresses I've tried as it's all ruched at the sides so you get a bit of extra room to breathe!
It's deffs one I'll be taking to Cancun for a night out on the razzle, just need to slap a bit o' fake tan on these pasty legs!
I can't believe my holiday has come round so quickly actually, I'll be on the plane on Thursday and the next few days can't roll by quick enough. I've also bought a new camera to get some underwater snaps and it films in HD so I'm tempted to do a bit of vlogging whilst I'm there as well. Whaddaya reckon? I'm determined to get a selfie with a turtle.
Hope everyone's had a good week/weekend, I've shamefully spent most of it in front of the channel TLC which I've only just discovered I have. I've been missing out. Breaking Amish is my new fave and the Charlotte Crosby show is due to start soon - I sort of want her to be my best friend. Annnd I went to see Tinie Tempah on Wednesday which was amazing! DJ Fresh opened and even though we had seats everyone was still up and jiving.
Oh and I've also been savaged by an ant whilst sleeping ON MY FACE, totes tmi but I do like to overshare.