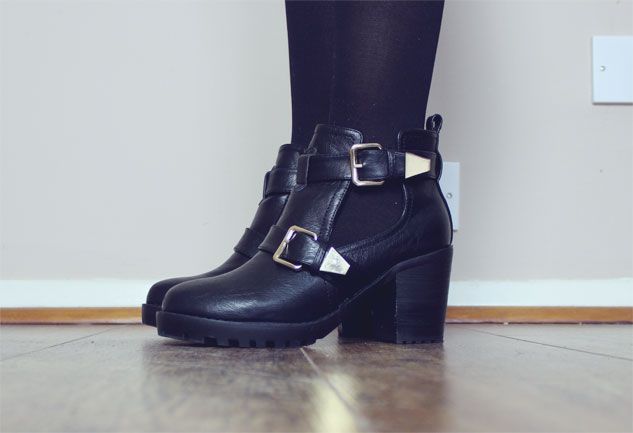 Jumper: Newlook (similar here)
Skirt: Forever 21 (similar here)
Boots: Ebay
Oh man this week has dragged, it seems ever since I booked a holiday (did I mention I booked a holiday?) the days are going slower and slower. I haven't really been doing a lot to speed the time up either, my days have pretty much been get stuck in traffic on the way to work, work, get stuck in traffic on the way home, and then gym.
Speaking of the Gym I've been looking at those Polar watches that everyone on instagram seems to have, anyone have any experiences good or bad with them? I'm just wary as I think they work by measuring your heart rate and according to all the little gym machines I don't have one! Kanye West's Heartless was written for me.
The highlight of my week, or maybe even year, has definitely been pancake day. Every year as we get closer to the little eggy treat day I get way more excited than I should and end up eating way more than I should. The topping of choice will always be orange and sugar for me - what's your pancake tipple?