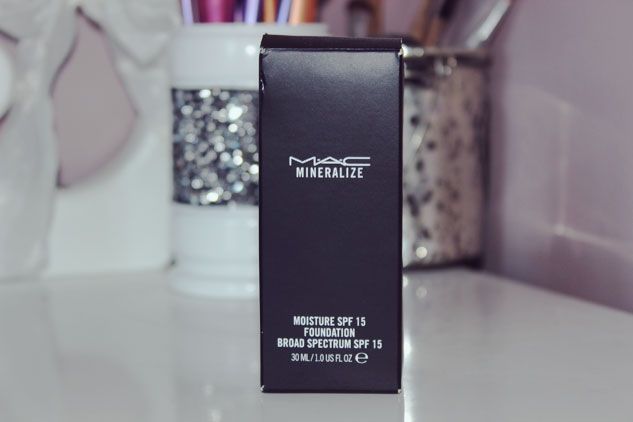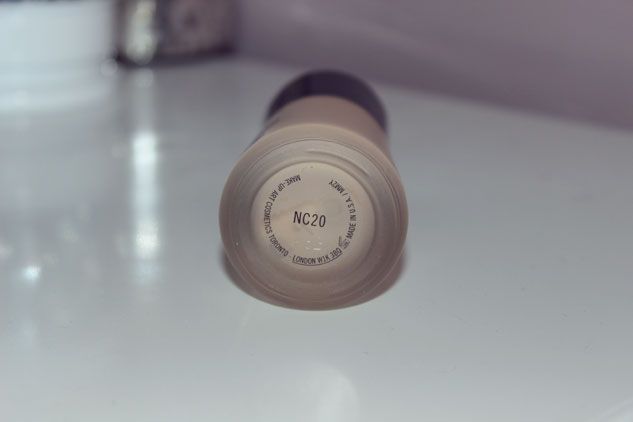 Mac Mineralize Moisture Foundation - £25.00
I bought the Mac mineralise moisture foundation way back in early December during my trip to the big apple. At the time my skin was extra dry, and the crazy cold temperatures there (and queuing up in them at 2am to get a ps4 on black Friday....) seemed to make things a million times worse.
I was after something with medium coverage, something with a glow, and something that wouldn't cling to the dry patches around my nose and my cheeks, and as there's a crazy amount of mac stores and counters in New York I headed to the least busy one to test the mineralise moisture foundation.
Before I go into the foundation itself, lets just take a moment to celebrate the fact that there's an actual pump with this, not one you have to shell out an extra fiver for and feel bitter about it in the process, I really don't see why mac don't use these bottles for their studio fix fluid? Shade wise this formula seems to come up a lot paler than the studio fix, I'm normally an nw15 but as you can see from the daylight swatch above the nc20 in this foundation comes up pretty light so it might be worth trying it out before parting with £25.
I've not really ventured into mineral products in the past so applying this felt a bit odd to me, I use one pump on the back of my hand and apply it with the holy grail buffing brush but it seems to sort of bubble up in the process and wants to sit on top of the skin - I'd definitely say it takes a lot more buffing than some of the heavier foundations I own! It also doesn't have that paint-y smell that a lot of mac liquid products have which is a bonus.
I'm impressed with the coverage for something that feels so light but the staying power isn't that great. As you can see from the snaps above, the foundation managed to cover my blotchiness at 7:30am but come midday and blotchy Belinda was back in the office looking all red faced as usual! I'll also be putting this away come the summer months as the dewy finish will probably just look clammy by then.
Overall I'd recommend this for dry skinned gals who don't suffer from any other skin hangups. It's a light to medium coverage so if you have any dark circles or redness then you'll deffs need extra concealer. Probably not one I'll purchase again but it's done me well throughout these cold times.