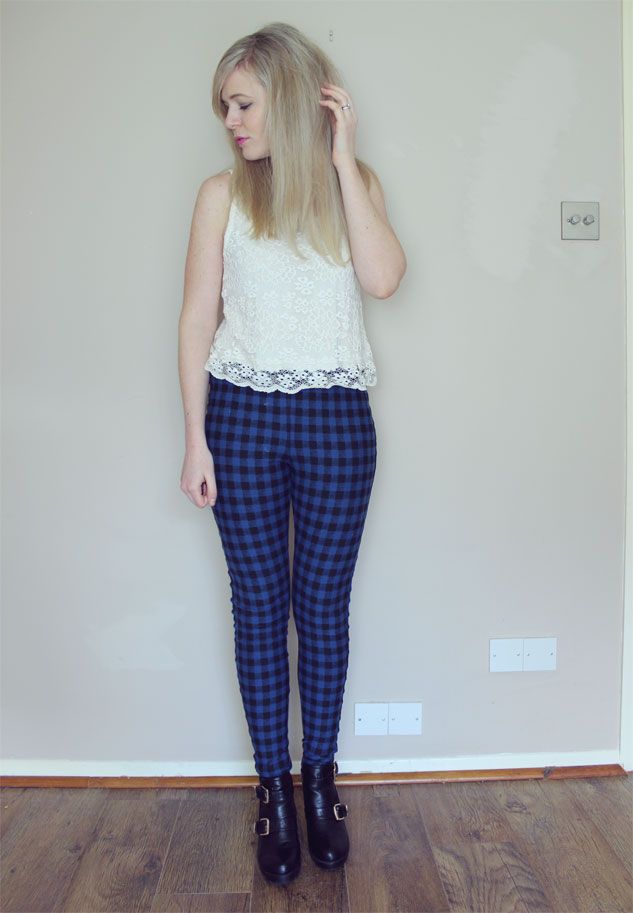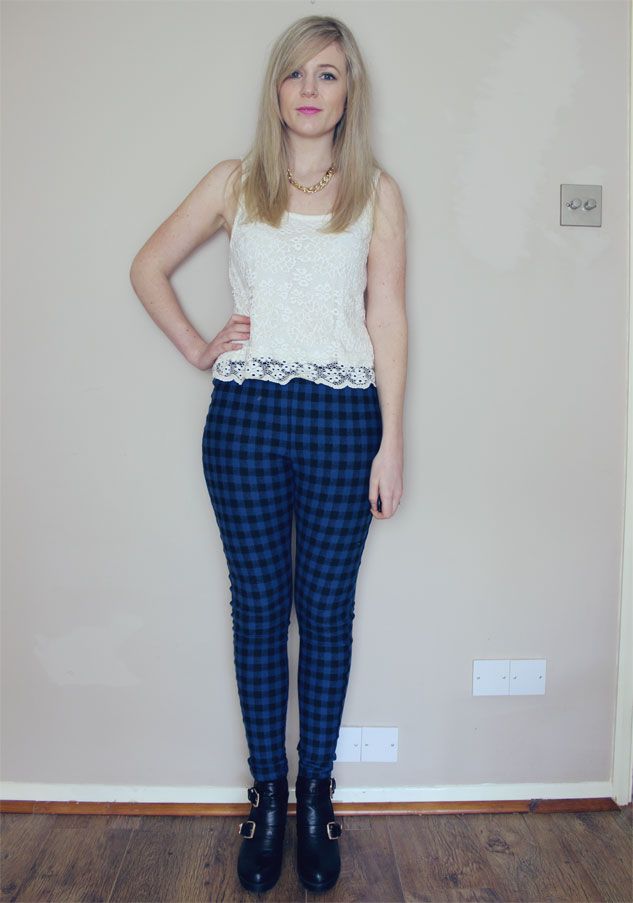 Gingham Leggings: c/o Highstreetoutlet
Vest: Topshop (similar here)
Necklace: Primark
Boots: Ebay (similar here for £22.99)
I didn't think I'd see the day I wore a pair of tartan/check/gingham trousers again after cringing for many years at a photo of me clad in tartan strews on my 10th Birthday. Although when highstreetoutlet asked me to pick a couple of things from their site I thought I'd go a little bit daring as this is the only way I can live on the edge now I'm getting older. Ha I'm going to turn into one of those 50 year olds with rainbow cardigans and animal fleeces...
Anyway I may have received the odd "look" from the work people at my choice of legging but alas I like them and they're thick enough to pass off as treggings. They're actually sold out on high street outlet now (unless you're a size 4) but I've spied the same pair on ebay for £8.99, so if you like them have a peek here.
I've literally just got back from the gym as I'm typing this and I'm about to ruin all my hard work with pie and mash plus a slab of cheesecake for desert, my whole healthy eating plan has gone a bit downhill this weekend! I shall be getting back on track come tomorrow though as I've been obsessing over this girl on instagram and I want her body.
I'm also going to be spending my Sunday evening watching catchphrase, it's the only thing I can beat Tom at and I get to act smug.