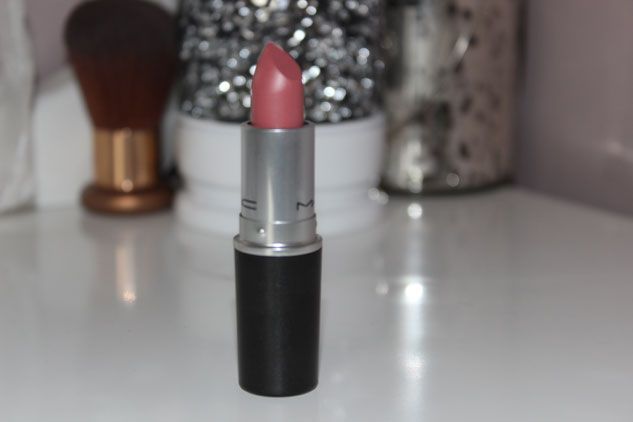 I bought Mac's Angel a while ago and it's the only "frost" finish I own which is surprising considering how anti matte I am. It was actually the colour that drew me to it at first, as always I was drawn to the pale pinks and after picking my favourite and then realising I already own it (Creme Cup is a magnet to me!) I went with Angel.
Angel has been compared with Creme Cup a number of times and I suppose the colours are really similar but I find the finishes give a completely different look. Whilst creme cup is buttery soft on the lips and perfect for day wear, Angel has a pearlescent edge to it which I find makes it better for a night on the razzle. It's also a little bit Alan Shearer but builds easily as you can tell from the ol' swatch above.
Staying power wise it lasts a good while which for me sets it apart from it's drugstore counterparts, I often find it difficult to find a lipstick suitable for dry lips that has the ability to last longer than ten minutes but it seems the frost finishes stick around for a lot long - it beats my lustres hands down.
And this probably wouldn't be a beauty review if I didn't mention Angel is known to be one of Kim Kardashian's favourites, it looks lovely on her and obvs her skin tone is completely different to mine but a quick google image search shows Angel suits pretty much any skin type.