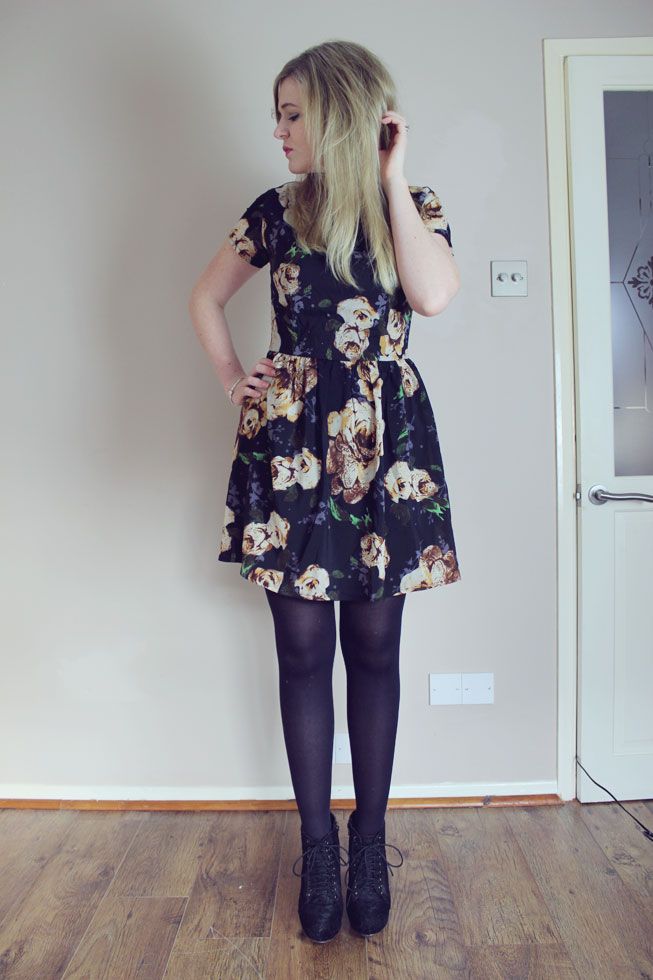 Dress: c/o Poppy Lux
Bracelet: Pandora
Boots: Ebay
I've just been looking on the Poppy Lux website and the model wearing this dress has actually paired it with a bowler, now I wish I'd donned my little had for this post. Oh well.
This swishy floral number is on sale now and in my opinion it was well worth the dollar before, it's made of soft material with a thicker underskirt which sets it apart from my usual Primark skaters. The zip at the back is a nice extra detail which I haven't added a photo of as my "sideways" pose is atrocious - I'll never be one of those effortlessly cool bloggers, my over the shoulder pictures are less "Oh you caught me looking demure" and more "why are you following me now I'm startled".
In other news I'm now on day 4 of lowering my caffeine intake in an attempt to feel more healthy, I did try and cut it out completely but mornings were headache central and I was a Grouchy Gretchn so I've reduced it by a lot instead and will probs go cold turkey in a week or so. It seems stupid but I'm actually quite amazed I've gone from 10-12 cups of tea a day to 2! In a bid to keep this up I've treated myself to some crest white strips, I'm really hoping they work as pearly whites are my latest obsession, has anyone tried them?