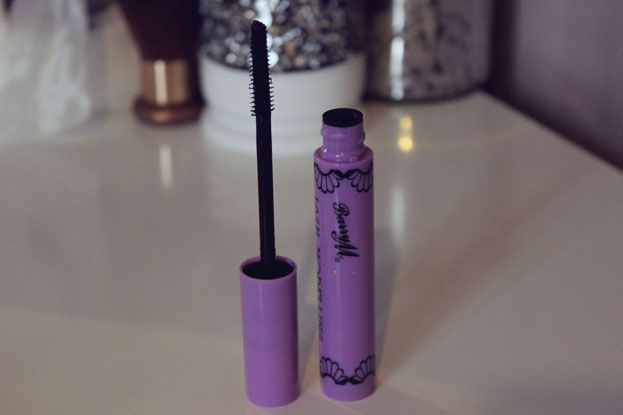 Barry M Lash Modelling Mascara
My blog seems to be turning into more "Frolics and er, some makeup reviews" nowadays. I tend to go through stages of buying makeup then get more into buying clothes so I guess it just shows my lack of consistency!
Anyway, onwards to this mascara, and oh Mr M. you really have worked your magic this time. As you can see from the first photo my eyelashes are pretty fair/bordering on grey so it's difficult to find a mascara that will make my lashes all dramatised and fluttery. I've been using the Benefit They're Real mascara for a while now and at £19.50 a pop it isn't a cheap addiction, but I seem to be getting the same effect from the "drugstore" thanks to Baz for a mere £6.19.
The Lash Modelling Mascara has a plastic wand which really seems to grip at the lashes and give length, the picture above is from one coat but after two you're left with long, thick lashes. Downside is you don't get much of a curl - but that's what curlers are for right?
It's not too smudgy either and doesn't need endless eye rubs with a cleanser to remove, with a lot of other brands I find I remove everything yet still wake up in the morning looking like a panda - where does all the excess come from?!
So product wise this is a win for me, the only downside is the packaging which does seem a little bland, but I suppose sometimes simple is better and not everything has to be kitsch to be appreciated.
Have you tried this? What're your thoughts?