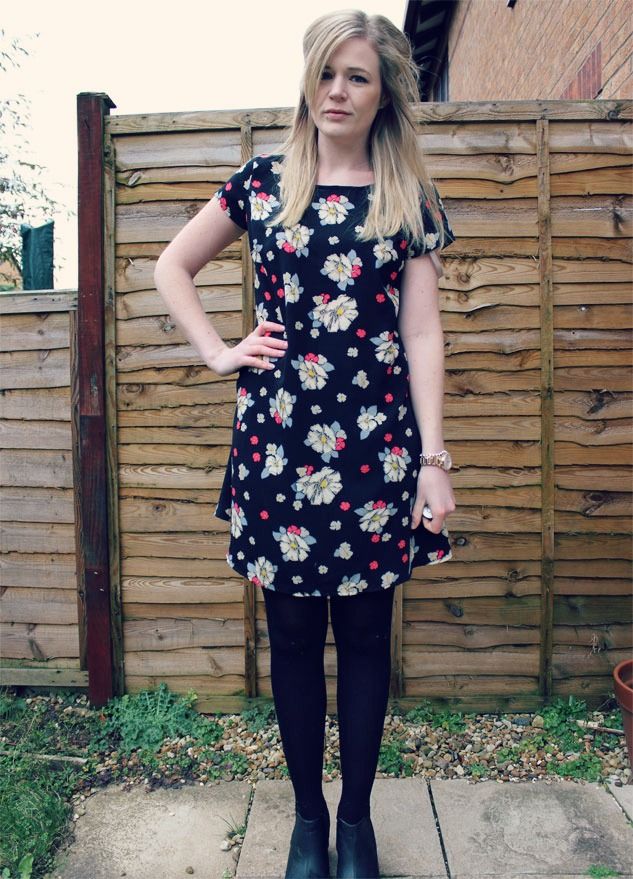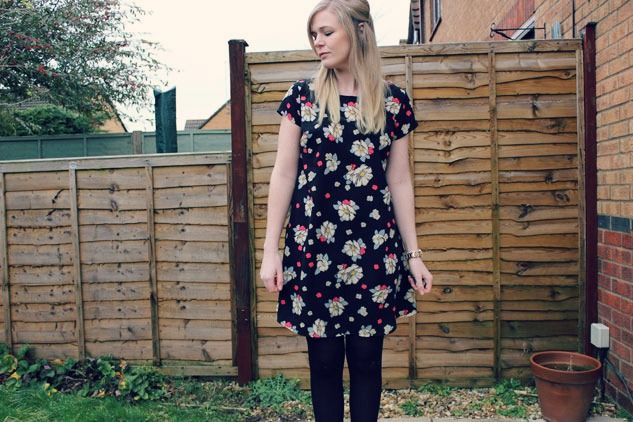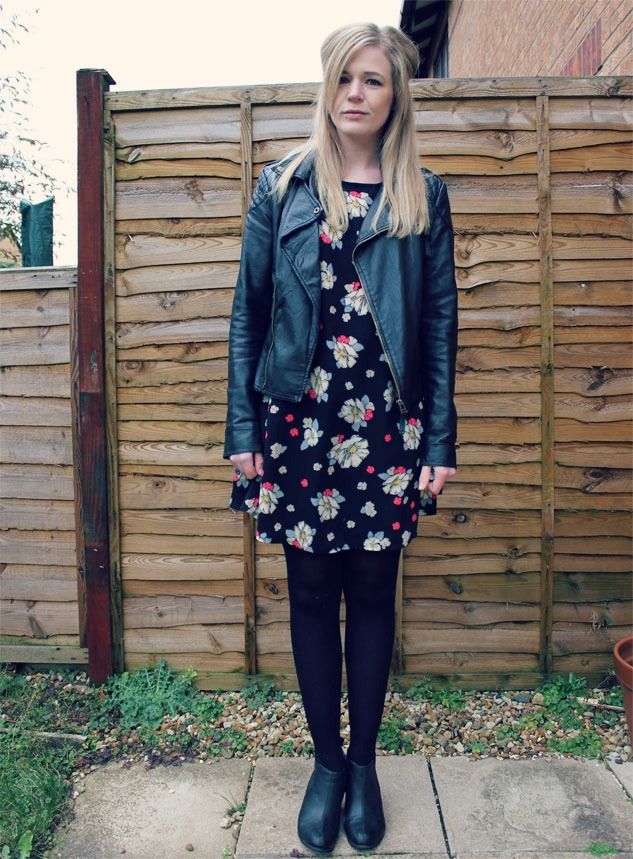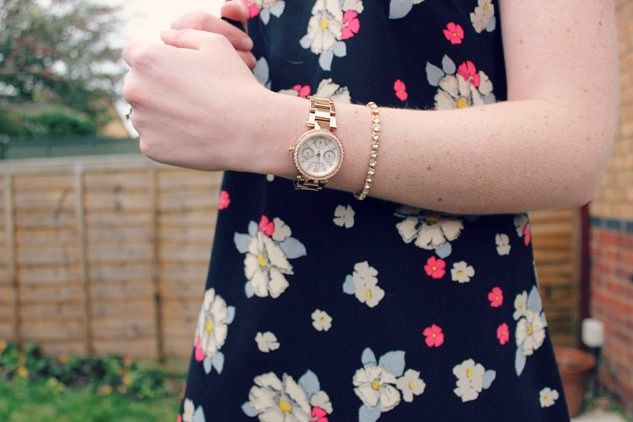 Dress: Primark
Watch: Michael Kors
Bracelet: Swarovski
Jacket: Miss Selfridge
Ew I look really ghost like and sunken eyed in these photos. I do like this dress though and it was really cheap, like a tenner cheap. Good old Primark always comes out trumps for work wear and their dresses seem to last forever, although on this one the sleeves seem really tight but that could be due to the extra Christmas layers I've embraced - be gone after eight chub!
I managed to take these photos in the 5 minute interval from the stupid amounts of rain we've been having and in a moment of madness removed my jacket, just look at those goosebumps! I'm not usually a summer person but it's got to a point now where light evenings and chirpy bird mornings will be welcomed with open arms as soon as they get here.
Oh and in completely unrelated to Primark dress news I bought a new car! Me and Thomas were sharing before and picking him up from work at 1am then dragging myself out of bed at 6:30am for my 9-5 was becoming a bit much, I was permanently a sunken eyed Susan. But alas! Ive got myself a little blue motor now and the thought of going to bed at 10pm after Big Brother excites me....man I'm getting old.
Are there any Big Brother fans still out there? It's been 14 years but I'm still as loyal to it as ever and one day I
will
have Emma Willis' job
And finally I'm not an alcoholic, I'm just excited to see Reel Big Fish next month.