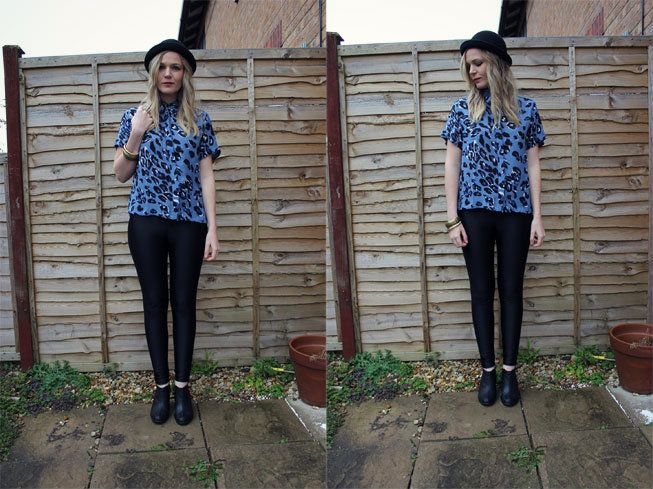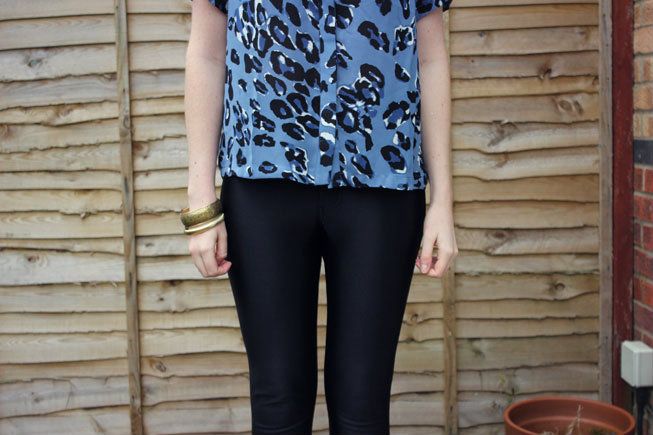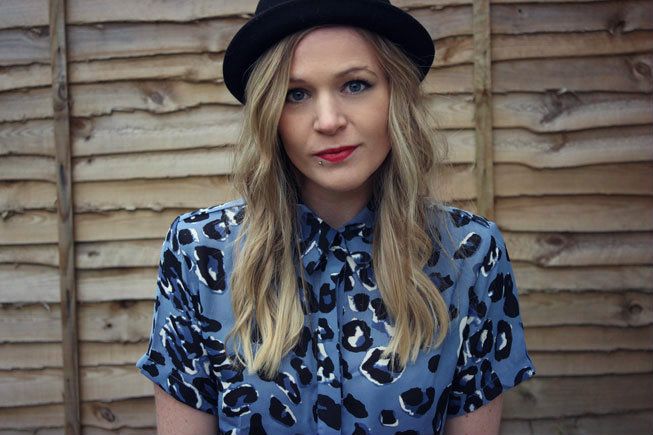 Leopard Shirt: c/o Fashion Union
Disco Pants: American Apparel
Boots: Ebay
Bowler: h&m
So for the first time in a long time I'm not forcing you to view my legs and instead went for something a little more androgynous with the whole shirt and hat combo. I love how this
fashion union
shirt isn't too fitted but is cropped enough not to look like something worn by Tom from big bro circa 2011.
And to change the subject, IT'S DECEMBER. I even went wild and bought a new christmas tree this year along with some odd/ugly trinkets from tesco and a light up tree topper. Sadly I haven't been that wild with my gifts, last minute present shopping has sent originality packing this year and I'll be giving the ol' cliched gifts to the fam. To be honest though I'd actually be really pleased with "smellies", people never get them anymore in the fear they're not being quirky enough and I miss them. Bring back talk!
Right I'm off to watch drifters - my Facebook is full of hate for the show but I love it!