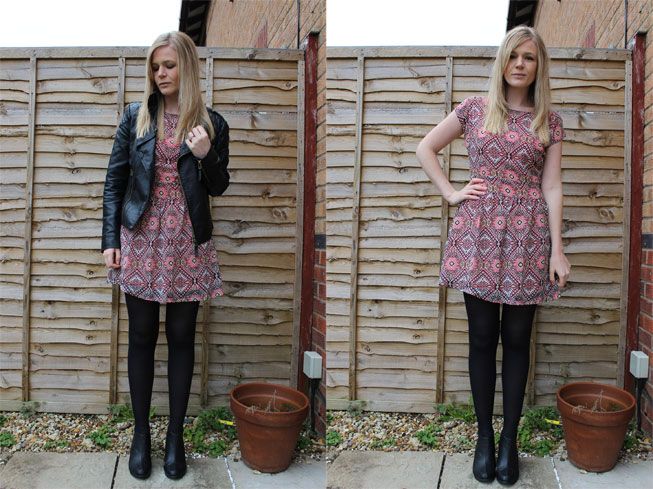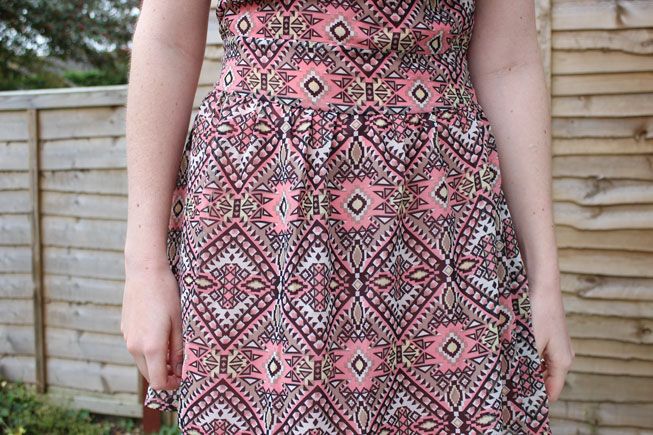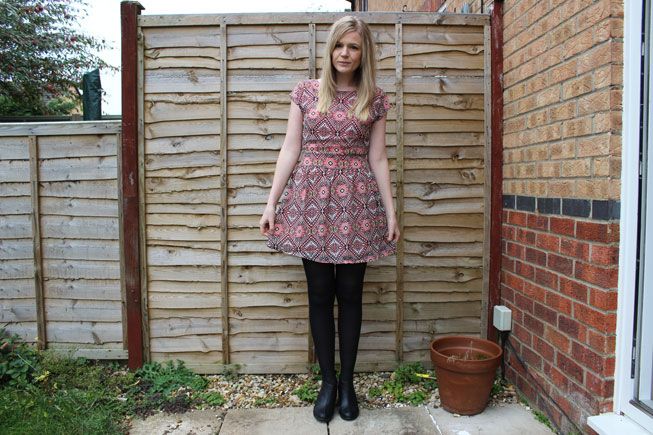 Dress: c/o Pussycat London
Jacket: Miss Selfridge
Boots: Ebay
Ugh it's Monday, the weekends go way too quickly for me, one minute I'm watching monsters inc wearing some snazzy 3d glasses whilst munching on a kit lat chunky and the next my alarm's going off at 6:33 am. I swear someone speeds up time on a Saturday and Sunday.
Anyway here is a new dress which I like a lot. It's that perfect dress that can be worn for work and out of work providing no one from the office spies me and thinks I have no clothes! You can't see from these snaps but it has a tie around the waist that does up at the back which makes the skater skirt even more floaty and flowy and helps accentuate a waist if you have one, in my case it just sort of sits on it.
This particular little number is £25 from Pussycat London but they've also got a sale on at the mo with some lovely dresses for £17, I've set my sights on a paisley lace one for any festivities that may come my way this year!
And on a completely unrelated note, I need hair tool suggestions. I'm currently curling my hair with ghd's - anyone know of something that holds a curl in a bit better or is quicker to do? I'm after beachy waves like this person
here
. Suggestions much appreciated : )