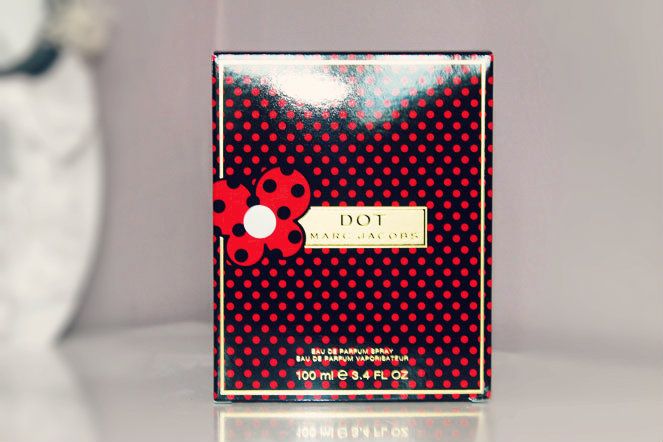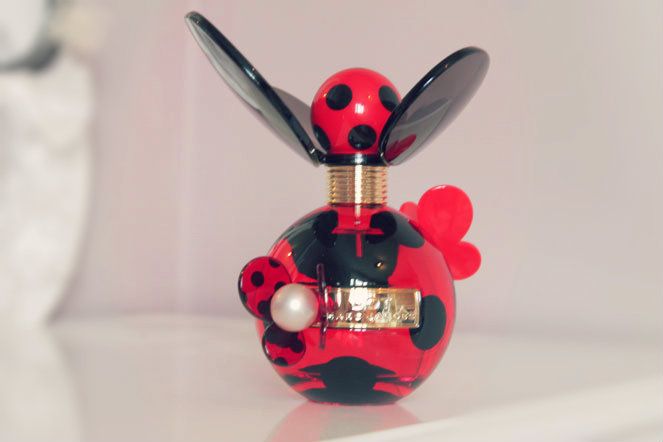 I know this fragrance has been around for an age, and I actually bought and photographed this back in June when I bought it from the duty free store at the airport, but I thought I'd give it a few weeks of use before I reviewed it. So er... 5 months later and here it is!
I already own Daisy and always a sucker for packaging I'd had my eye on dot ever since it's release date in summer '12. My perfume preference is probably quite similar to a 15 year olds, I like sweet and fruity scents and always swoon over the smell of a hollister store!
So that being said Dot is a definite win for me, the top notes are a mixture of berries, honeysuckle, dragon fruit, coconut water, and orange blossom and the fruitiness hits you instantly on the first sniff. It's definitely a sweeter scent than it's sister Daisy and in my opinion it's a bit less overpowering and definitely more wearable if we're talking day to day.
Dot has great staying power too, I tend to spritz myself at about 7:30 and I can still smell it lingering around at 12, after two ish hours the top notes tend to die down and you're left with a mixture of it's base notes - vanilla, driftwood, and musk. For me this is fine but if you're not into musky scents then it might be worth topping up to keep it fruity.
Price wise it isn't the cheapest of perfumes, mine's the 100ml bottle and the cheapest I've just managed to find it is on escentual for £57.80, so my advice would be sample it during a shopping trip - spray yourself at the beginning of the day and see how it fares up whilst you're shopping, always works for me!