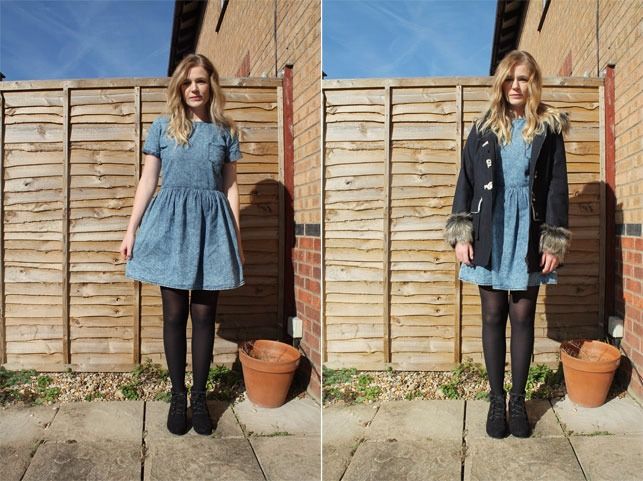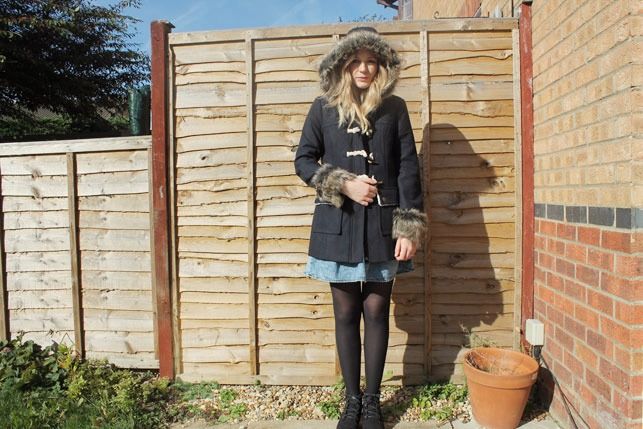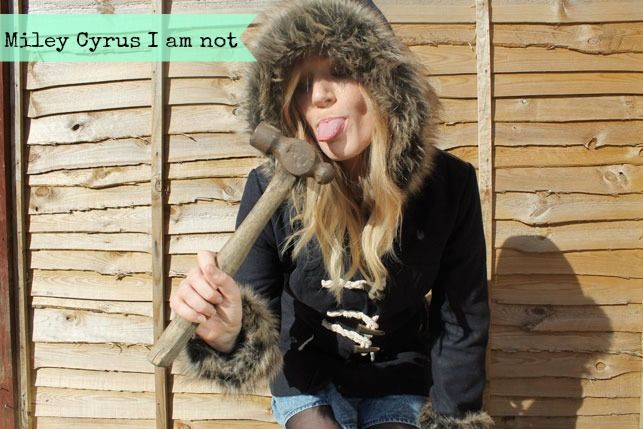 Dress: Primark
Coat: Bank
Shoes: Newlook
Howdy, long time no blog. I'd love to say it was because I've been so busy with various exciting projects but the highlight of my week was Wednesday night's tv consisting of Freshers, Towie, Up All Night, and Gogglebox.
Plus I watched a documentary on channel four about flat sharing in London and how people have to have interviews to get a room, crazyness. One group even made their new potential flatmates dress up in fancy dress to show their "zaniness" which was awkward and fascinating to watch.
So about the outfit, I'm actually swapping this coat over tomorrow for a bigger size as it's just a bit too fitted for me and I want to layer up some snug jumpers underneath it. I do love the fur hood though and hopefully it will make my ears less sore when it's cold. Also THE DRESS. I was going to get
this one
from Motel but couldn't justify spending £42 - this little number was a mere twelve pounds from Primark instead, wins.
Right, short and sweet but I'm watching x factor and want to settle down with my 3 for a pound kids sweets and feel sickened by Sam Callahan.