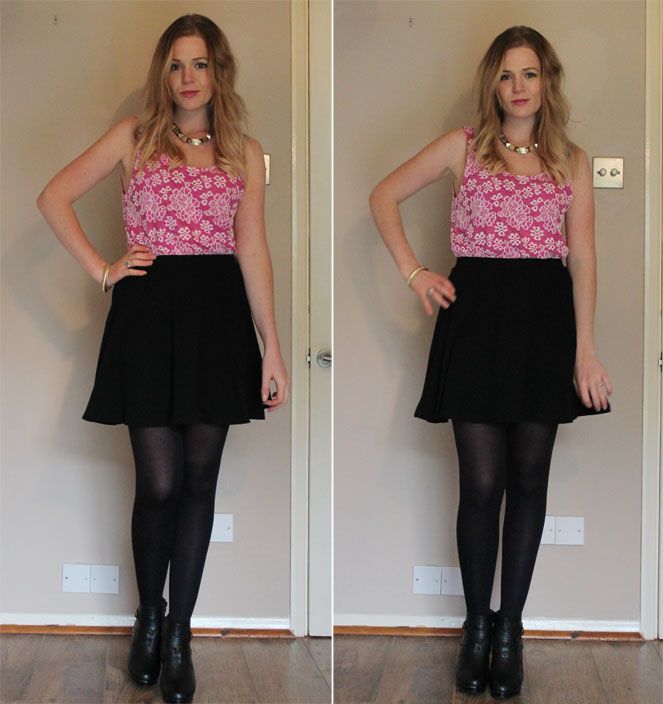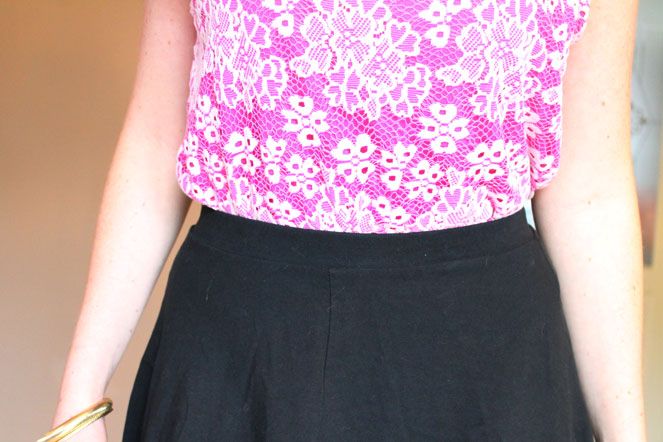 Vest: Topshop
Skirt: Topshop
Boots: c/o Fashion Union
So it would seem, like many other bloggers, I have lost Thomas to GTA. In fact as I'm typing this now cosied up on the new sofa all I can hear is HOMIE, MAN, and DAWG, plus lots of other swears that I won't repeat here.
I don't really have a lot to comment about on this outfit. It's pink. It's a vest. It's a black skirt. Oh and the first two photos are pretty much identical, clearly I was half asleep when photoshopping them together. Actually this vest is the first thing I've bought from Topshop in forever and I'm now seeing loads of duds in there that I want to drape all over myself, I reckon as my birthday drawers nearer and 30 doesn't seem too far off I'm having a sort of early mid life crisis. An overpriced fusha lace vest is my porsche
and
my harley.
Right, this has been short and sweet but I'm off to watch Celebrity Juice as Charlotte from Geordie Shore is on it and I love her.