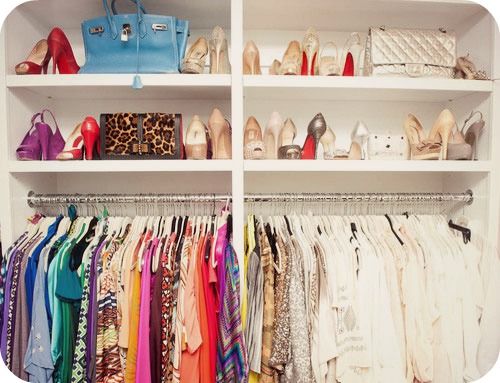 Image Source - weheartit
I'm sure we're all guilty of it, grabbing that pair of rainbow sequinned trousers in Primark because they were
only a fiver
, or buying something completely the wrong size because we might wear it one day. Every year I have a massive clear out of my wardrobe (and my draws under my bed, and my two chests of drawers...) to find either 1. I'm re united with hidden treasures, or 2. I'm faced with a spontaneous purchase that has never seen the light of day.
So what to do with piles of unloved clothes? Well there's always ebay but to be honest when it comes to selling that site angers me, I always under estimate the postage and end up not getting as much for something as I'd hoped. Plus you get some right little blighters on there that refuse to pay, or change their mind last minute.
Enter Music Magpie which now offers a service where you can
sell your clothes
in a pretty hassle free way. All you do is enter your loot, eg "topshop dress", add the size, colour, and material, press add item and you'll get a price for it. Plus sending it all is completely free and if you have over 25 items they'll send a courier around to collect it, which in my book beats standing in the stuffy post office queue.
I actually want to download the app and use it to scan all my dvd barcodes, I have the likes of The Lizzie Maguire Movie and New York Minute taking up space in my house and as much as I love them, I feel it's time to move on.
Collaborative Post