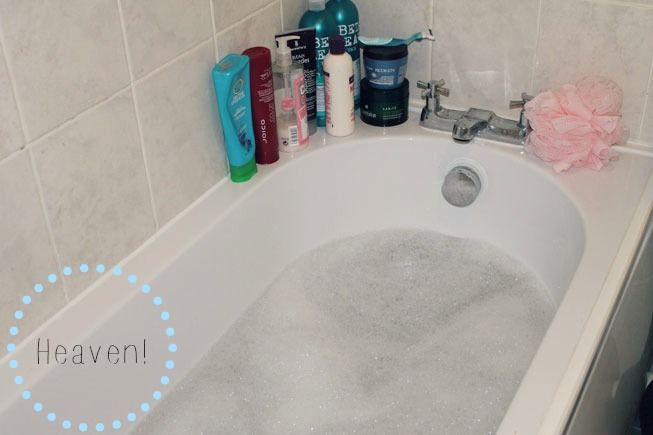 In November I will have been writing this here blog and reading others for four years and in that time I've seen many of my faves rave about Lush, especially
Charlene
! Despite all the products looking amazing the stench of the shop has always put me off, I've ventured in a couple of times in the past only to be overcome by a blanket of smells which has resulted in a headache and a hasty retreat.
I am a massive bath fan though, more so on a cold winters eve, there's nothing better than a deep hot bath with a good (trashy) book and masses of bubbles. So my love of the tub was strong enough to get me to visit Lush again and I came out with their cheapest bubble bar - Creamy Candy.
If I'm being honest my reason for buying this scent was the price, Lush advise you to use the whole bar in one go and with the priciest one being £4.25 they're a bit of a luxury. Creamy Candy was £2.50 which isn't too bad for a first time experience.
So did I like it? Well I loved it. The scent was girly and sweet and definitely worked as an air freshener for my bathroom before I used it. I did find it a bit odd crumbling something that resembled hard playdough under the tap but after a bit o' swishing around I was left with a glorious amount of bubbles. The scent also lasted a while on my skin afterwards which was a win, and now I want to try all of them, especially the ones that turn your water a different colour as I'm a sucker for a gimmick.
So thanks Lush, now I want to have first class baths all the time.