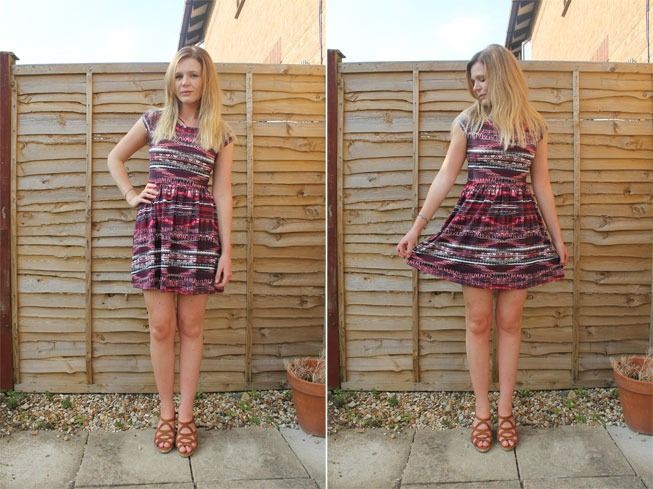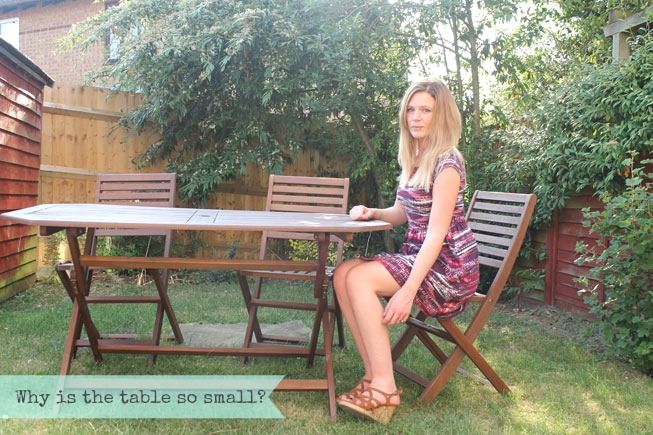 Dress: Newlook
Wedges: Newlook
Ugh I hate it when you buy things then see them in the sale, whilst getting the link for these wedges they're now only £12! Gah oh well.
I find I have a love hate relationship with Newlook. In the summer I love it, everything is a great price and doesn't look too much different to it's more expensive rivals, however when it comes to the chillier months and they bring out their autumn/winter range I always struggle to find something that doesn't look cheap.
But onto the love so I'm not being a negative Nelly, these wedges are amazing. They're comfortable, affordable, and pretty basic so they should last a couple of summers without looking too dated. The dress is the first "aztec-y" thing I own and I'm rather fond of it, plus at £14.99 newlook is starting to rival Primark's prices!
Hope everyone's having a good weekend, I got back form visiting my sister in Lincolnshire yesterday and had a wins time, I hadn't seen her or my nephew in an age so it was great catching up and pretending to be a troll. Plus I had the biggest hot chocolate ever
and
a bbq so my belly was as content as I was. Sadly the weather isn't looking to great today and it's the penny pinching end of the month so the plan is to tidy the house and watch films all day...crazy days.