Despite my parents living out in Spain, I really don't get to visit them as often as I'd like as there always seems to be something stealing all my holiday days from work. But when I do get the chance to go I always have the most relaxing time and end up getting all sad when it's time to leave. I thought i'd split my little weeks holiday into two posts (we spent a few days in an apartment at the beach) with a sort of home type one and another with some "out and about" photos.
I do hope I don't look like a complete braggy aggy with this, to be fair it's my parents house and not mine so I've got nothing to brag about, it's just where I spent last week so I thought I'd share!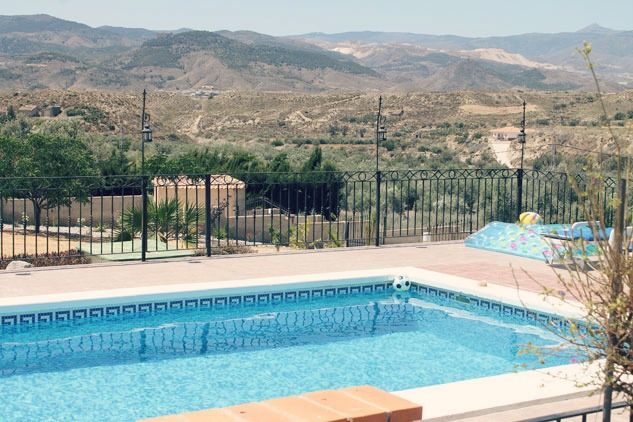 I'd probably have been happy spending every day around the pool floating around on my lilo and looking like some sort of beached whale whenever I tried to get on or off it, on a clear day the views are amazing and we were graced with gorgeous weather for our visit.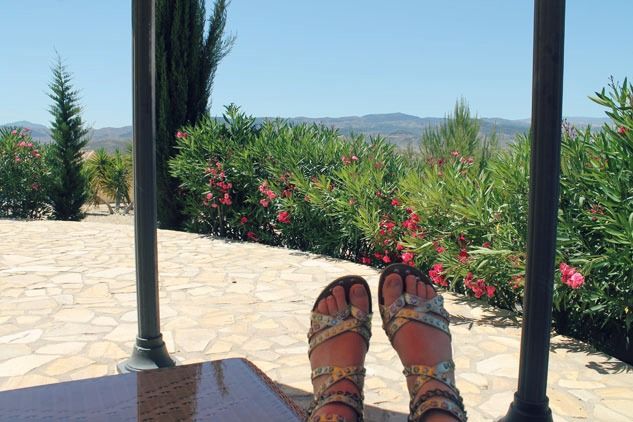 This little gazebo esque thing is great to escape to with a book when my skin felt like it was actually frying. I'd like to say I was reading something oh so philosophical whilst gazing into the mountains, in fact it was Lauren Conrad's fictional series...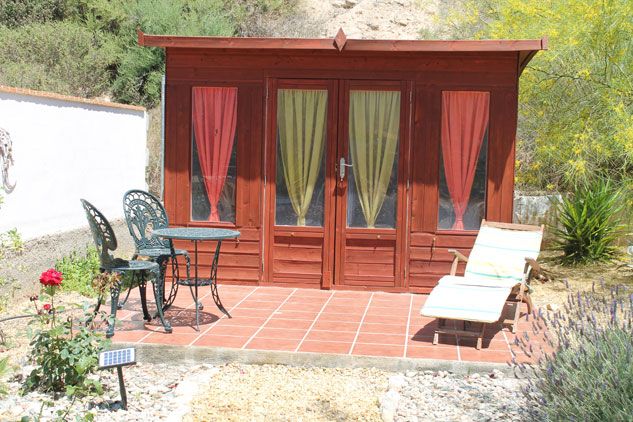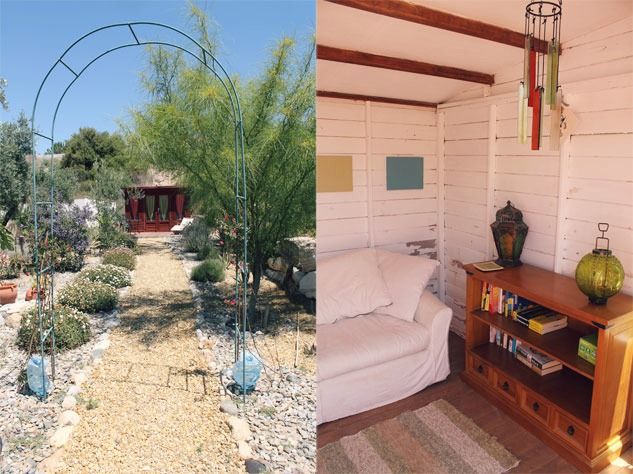 The summer house is such a cute little corner of the garden but it gets ridiculously oven like in there, so other than venturing down to squee over the stray cats and try and make friends with them (they were having none of it) I didn't spend much time down here. It's a favourite of my nanna's when she visits though - she hides down here with numerous cups o' tea.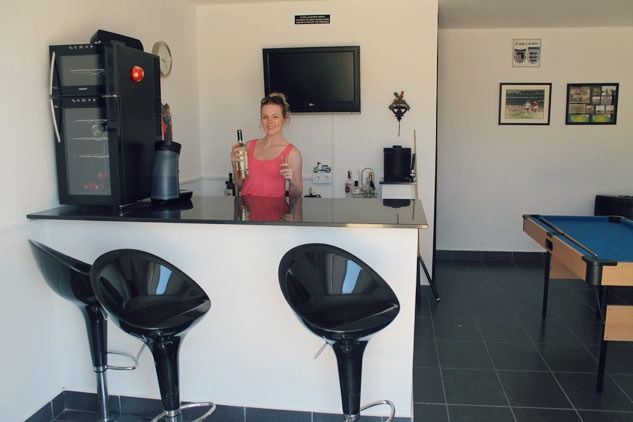 Shamefully the bar is where I spent a lot of my time getting over competitive with the family playing pool. I swear whenever I play there seems to be so many new rules made up and everyone has a different set. We eventually had to resort to google during a game of doubles to see who was right...
This is meant to be a homely esque post yet this is actually the only photo from inside the house. I used to stay in this room every time I visited and it's probably my favourite. However lack of aircon and sharing with Tom (i swear boys emulate heat) ruled it out this time. Sigh.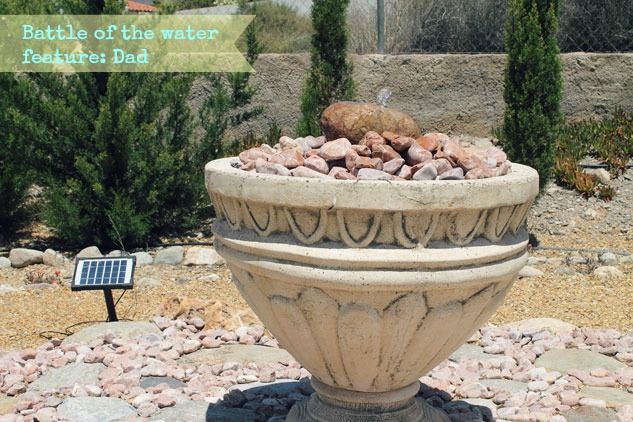 I think the original plan was for them both to make one together but they ended up doing their own and obvs liking their own best. Which one do you prefer?
So there's a nose around the house o' mum and dad and where I stayed during my AWOL time from the blog. Despite coming back on Tuesday after being at work this week it feels like an age away and I want to be back there this instant. Instead I'm going to have a bath and apply some fake tan as all I got on the holiday was a load of fresh freckles!