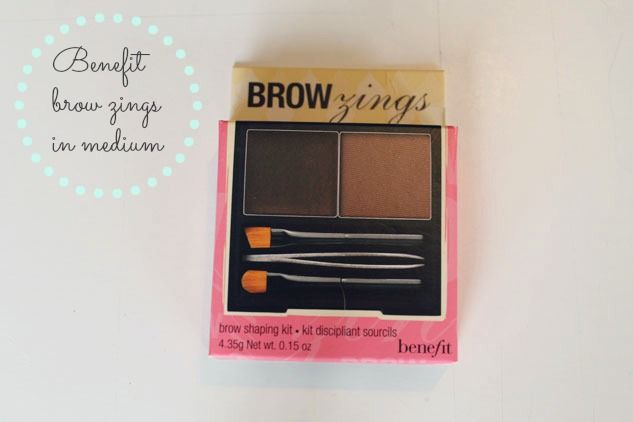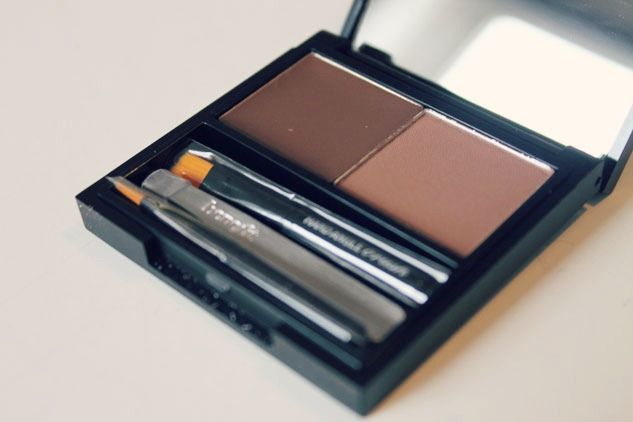 Browzers! (sorry..)I actually bought this little wonder back in December from the Benefit store in Covent Garden, I'd been eyeing it up for an age but had instead always opted for the cheaper alternatives. I'd been using the elf kit and the sleek brow kit but they always seemed a bit too orange for my ashy brows and as mine are quite unruly the wax didn't do that great a job of holding them in place.
But then brow zings entered my life. I entered the store knowing what I wanted to buy and said right away It was brow zings I was interested in, I'm so easily swayed at makeup counters and I didn't want this happening! Anyway the lovely assistant applied both the light and medium shades to ze brows so I could decide which one I wanted, I prefer a slightly darker-than-my-hair and more defined brow so opted for medium and I'm rather happy I did!
The kit itself is a sturdy little compact which is easy for on the go or to take on holiday, it includes a brow wax, a brow powder, a hard angled brush to apply the wax, a blending powder brush, and a teenie set of tweezers for on the go plucking. Up until a few weeks ago I was using the hard angled brush without any issues but I've since been using the real techniques brow brush which I'm finding easier due to the size. After taming my brows I use the powder brush to fill them in which sticks to the wax for a longer lasting result, and wins! You're left with the perfect eyebrow.
Before purchasing this I read that some people found the wax colour to be a bit too red toned, to be honest it does come out with a twinge of red but it's not really enough to put me off, and besides I've yet to find a kit with a non orange/ready colour to it anyway.
At £23.50 it's not exactly the most budget savvy of products but it's definitely long lasting and worth investing in, I've used mine pretty much everyday since December and I don't think I'm even half way through it yet.
And finally, without sounding high horsey I'm just going to throw it out there that buying benefit products from Ebay isn't the greatest of ideas - yes there are some sellers that are genuine but I've heard and seen so many reviews of fake products where the makers have literally gone all out to make it look as genuine as possible. If you want more info on this/tips on how to spot a fake then have a peek at
Fee's post
and
Annette's post
.