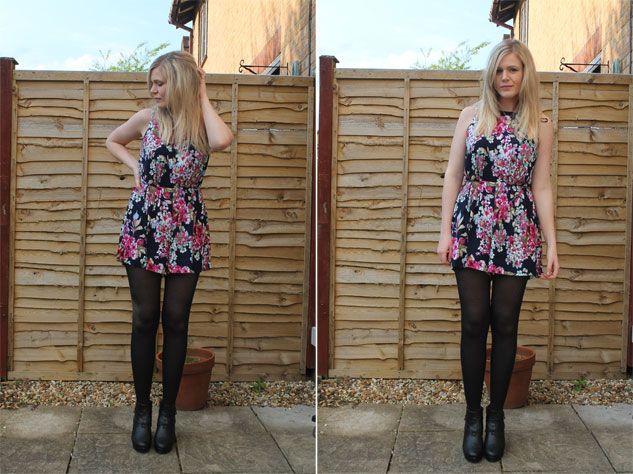 Floral Playsuit c/o AX Paris
Boots (now only £23!) c/o Fashion Union
This is my third outfit post in a playsuit. I think I have a problem. I was actually eyeing up this one for a while so when I was offered to try something from
AX Paris
I opted for this straight away and I'm glad I did as unlike a lot of the other playsuits I own this isn't incredibly tight around the waist and makes bending down pretty easy! I chose it with day wear in mind but after seeing how nicely it fits it could deffs be dressed up with some jewellery for a night on the razzle dazzle.
Plus it comes in three other colours, I've got my peepers on the blue one in the middle!

Hope everyone's enjoying a good start to the weekend, being the social butterfly I am I spent last night in a nearly empty gym. I currently have a horrific coldsore so don't really fancy going out in public too much! Because of this I'm going to spend today doing housework, reading blogs and maybe watching the babysitters club on lovefilm to see if it's as amazing as I remember it - I used to be
obsessed
.