To be perfectly honest I'm not exactly a sporty person, I don't think I've played in a team sport since my school PE days which was, well, a long time ago.
Despite this the style and
crazy hats that make an appearance during Ladies Day
have always fascinated me (hmm perhaps a wrong choice of words, fascinators aren't allowed anymore!) and as much as I love pawing through the best dressed photos that make the papers and magazines every year, I know that if I was to ever attend something like this I would be stressing for months over what to wear. Ladies Day this year takes place on 20th June so for anyone who's attending and worrying about their outfit then keep reading!
According to the Royal Ascot
website
there are 8 rules to follow when dressing for the occasion. I've re worded them, I don't think they'd say ya belly.
1. The shortest dress you can wear is just above the knee
2. Dress or top straps should be at least one inch thick.
3. Even if you wear a jacket, the strap rule still applies
4. You can wear a trouser suit but it must match
5. Hats should be worn, or a headpiece that has a base of at least 4 inches
6. Strapless, of the shoulder or halternecks are not allowed.
7. No showing ya belly.
8. NO FASCINATORS.
With this in mind I've fished out some nice dresses available on the high street that'll be Ascot appropriate and some inspiration from last year's best dressed.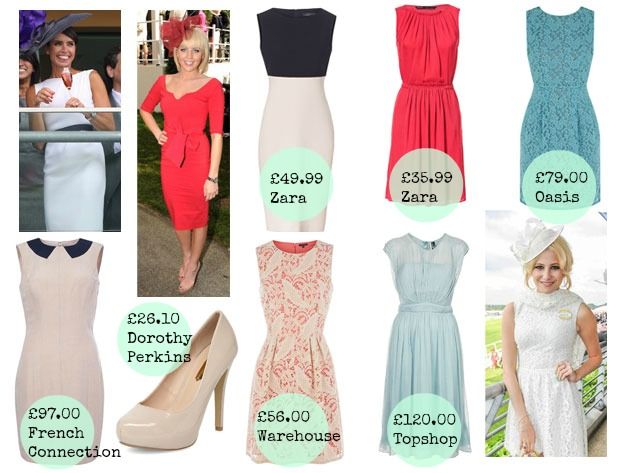 Which are your favourites?
Collaborative Post