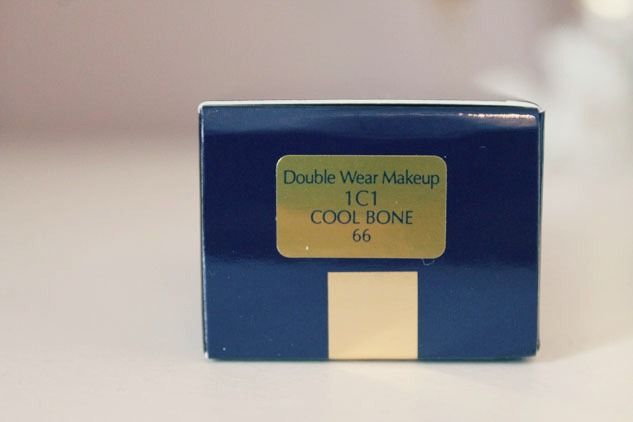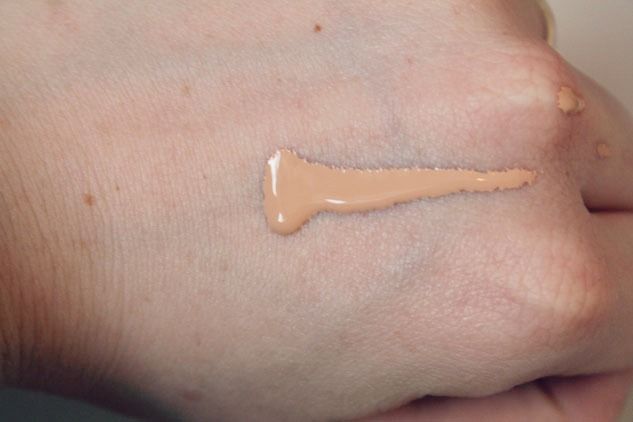 After months of deliberating I finally took the plunge into the creamy bottle of goodness that is double wear. At a whopping £27.50 it's not exactly a quick decision purchase but I got mine 10% off at Debenhams which I believe is still on so you can snag it for £24.75 if you want to
here
.
Firstly the packaging, oh little frosted glass bottle how I love thee. It sits so nicely on my dressing table I kind of want to leave it full so it can look all shiny and expensive forever. But with beauty comes, well, impracticalities... I've never used a foundation without a pump before and half of my time applying this is taken being extra careful not to waste any product when pouring it out onto my hand. All has gone well so far but I'm extra clumsy so dread this ending up all over my carpet one day!
The product itself is probably the most magical product I own, it's no great secret that I hate my uneven skin tone and the heavy coverage of double wear seems to work wonders on it. I read a tonne of reviews before buying this and quite a few mentioned that after applying they were left feeling like they were wearing a heavy mask o' makeup, well I've been applying this with the real techniques
buffing brush
which blends it so easily into the skin and I haven't felt like the mask at all. If anything your face is left feeling a little sticky for a few minutes but it soon goes. I took the photos above straight after applying the double wear in the morning, it's definitely long lasting but like all foundations I own it does cling quite a bit to dry patches which is a given with my dry skin so this doesn't really put me off - I just need to find a decent moisturiser!
In regards to shades available I know there was a bit of a panic when Shell was discontinued as there weren't that many suitable for us paleys. It's back now but (despite the slightly odd name) "cool bone" is the one for me. I don't know if it's generally a Sunday thing but the three Estee Lauder counters in my town had been stripped of sales assistants so I couldn't get colour matched and had to spend ages pawing over the testers myself. I'm happy with my choice though as despite looking a bit dark swatched I haven't noticed any hideous foundation lines yet.
If you're a double wear-er and have any moisturiser recommendations then lemme know!