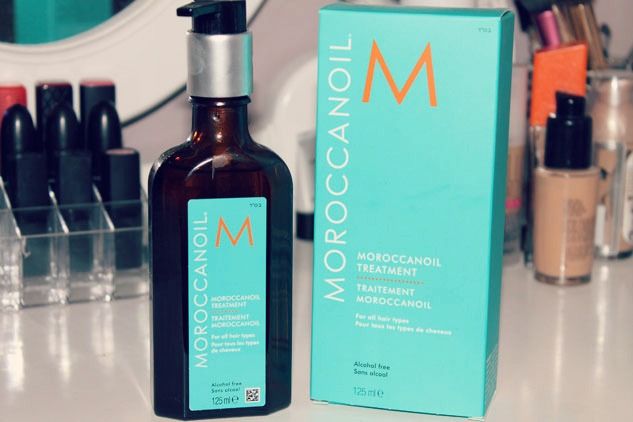 The cheapest I can now find the 100ml bottle is £30.45 at Feelunique
I was one of those people who heard all the ravings and good things about Moroccanoil but stayed away because of the high price tag. Although as Jessie J says it isn't always about the money money money, sometimes you do need to treat yourself. Ok she didn't say that last bit, that was my subconscious.
Anyway it was
Kayleigh's
recommendation that finally pushed me into handing over my card digits to
Lookfantastic
about a month ago as I will be forever jealous of her hair. It was on offer at the time (125ml for the price of 100) and I found a 15% discount voucher so got it for £25 which I didn't think was too bad as I'd heard that it lasts forever.
I've been using Moroccanoil for over a month now and I can't imagine ever
not
using it. The website claims it nourishes, conditions, and brings to shine to your barnet and it has certainly delivered all three to my heat and bleach frazzled locks. I'm not sure about the smaller bottles but the larger sizes come with a pump so you have more control over how much you use, with this being an oil you definitely need to use sparingly as too much could result in a greasy looking "do". I tend to run it through my hair (starting mid length) before blowdrying which helps prevent frizz and definitely leaves you with a more manageable mane, then once my hair is dry I'll add more to the ends before topknotting
or
after straightening.
Another pro of Moroccanoil is the smell, I have a sensitive schnoz and tend to be put off products due to an overpowering scent but this just smells...well...gorgeous. It reminds me of holidays and I don't know why but I like it. So here's to the miraculous hair oil - may we have a long and prosperous relationship.