I did a hair in a year post
last year
to document how and if my hair actually grows, as I suspect it gets to a certain length and then becomes stubborn. So I took a snap of myself yesterday and hair are the results (ho hum).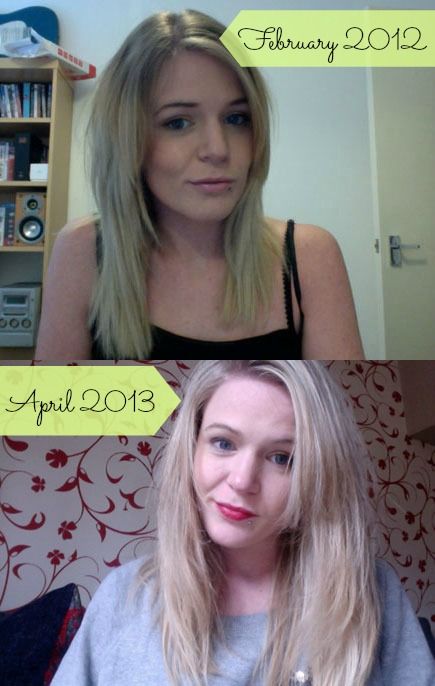 To be honest I'm not that impressed with the length in a year, however my mane aim (I need to stop with these puns, I really do!) was to grow out the extra short layers that had to be cut in after the top half of my hair literally snapped off. With some hefty trims I managed to do this and I'm now happy with my thicker looking locks. Ish. I long for one of those totem styler things to get big n' bouncy waves.
So a bit of a short post really. And a bit of a selfish post, I'm sort of only writing this so that next year I can compare because contrary to what many a twitter chat says, sometimes bloggers do post for themselves - oooh controversial!