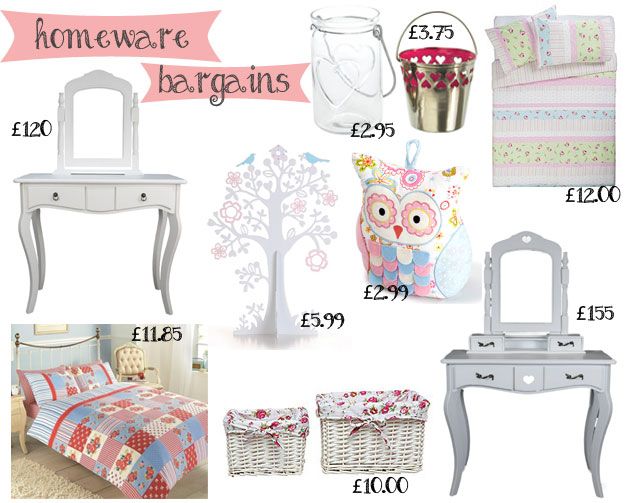 I thought I'd throw together some home goodz that have been bookmarked on le laptop for a while and make a pretty albeit cheap homeware post. I already have the white dresser (or one very similar), the rosebud duvet set and the jewellery tree but now I feel I need to own it all. Maybe I should just get all the dressing tables and line them up together to form some sort of mammoth gettingreadyroomatron.
I just reckon you can get such nice ones on ebay that are a lot cheaper than the
Ikea Hemnes
table that seems to be doing the rounds.
Now I've put all this together I have the urge to look on rightmove at all the nice houses I can't afford because sitting in the dark on an evening, sorting the mansions in your area highest price first and pretending you're rich is not only completely sane but also quite fun!
Someday I will live in
this house
and surround myself with Chihuahuas crossed with Jack Russells and ginger cats.