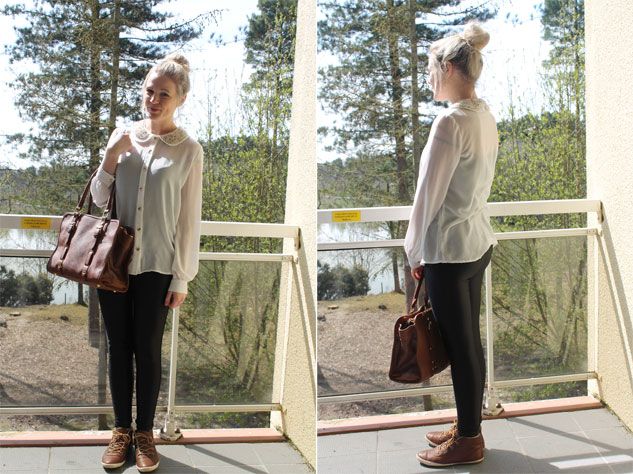 Blouse: c/o Fashion Union
Disco Pants: American Apparel at Asos
Converse Brogues: Office but now £30 at Amazon
Bag: c/o Marc B
Yeah so I haven't rushed to Elveden to take these photos, they're actually a week old- I fail as a blogger. I've not a lot to say really! The Monday woes have crept in and I'm now sat on the sofa craving cake whilst Tom plays cod. I really do need a Harry Potter port key to take me to the Sainsburys bakery aisle whenever I please, to think that I could now be sat surrounded by choux buns is the stuff of dreams.
My love for cake has also persuaded me to join a gym - come payday tomorrow and I'll have become one of those folk who
excercise.
It's honestly something foreign to me so walking into a gym is going to be so daunting, I don't even know what to wear! Help me gym folk, to short or to trouser? Also if anyone can recommend any good classes I'm all ears.
And on a final note, my 1600 giveaway has officially ended and the winner is...(drumrolls)...
Sophie
!