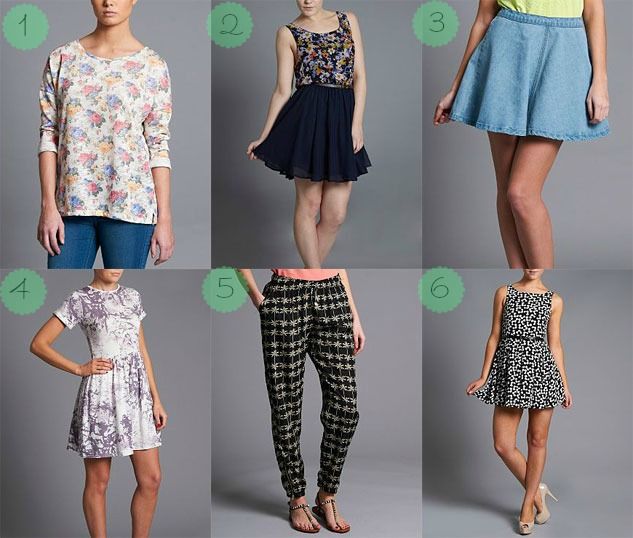 The nearest
Bank Fashion
store to me is Milton Keynes which to be honest is somewhere I don't really like to shop purely because driving there is a mission in itself, it's full of company car drivers trying to push you off the road.
Moving on before I get into a rant about how the roundabouts aren't clearly marked, I always forget that Bank have a website which I can peruse in my own time without the hustle and bustle of city shoppers knocking me with their bags. I've had a browse today and the choices above are all now sat firmly on my summer wish list, as I said in my previous post dresses have come back into my life so it was only fair that they take up three places in my top six. I'm particularly fond of this tie dye number as not only are my upper arms a sore point in the wobble stakes they're also literally a sore point once the sun gets at my fair skin so the sleeves will hide sins as well as protecting me from the evil rays, a win win!
Have you seen anything you like on the Bank website? What do you think of my choices?